Poppy Oriental Collection
Available from Thompson & Morgan
£17.99
1 person likes this deal
Get Deal
Description
These flamboyant Oriental poppies will light up your borders in late spring and early summer. They thrive in full sun and are happy in poor, dry soil. These clump forming perennials creating neat rosettes of deeply-cut leaves covered with coarse hairs, bringing fabulous texture to borders, even before the blooms appear. Their large satiny flowers provide a splash of colour in summer, followed by attractive rounded seed heads. Height: 90cm (35"). Spread: 60cm (24").Collection comprises: Papaver orientale 'Beauty of Livermere' - Bright red blooms with black centre markings create a boisterous display. Papaver orientale 'Royal Wedding' - Glistening white petals and a dark centre to each bloom followed by attractive seed heads. Papaver orientale 'Victoria Louise' - Apricot pink, crepe paper petals form sumptuous large flowers, with distinctive black markings that surround the dark central eye. Papaver orientale 'Queen Alexandra' - Large vibrant flowers of an intense and vivid coral pink make an eye-catching display.
Thompson & Morgan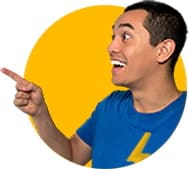 Tom's Tips for Thompson & Morgan
- Orders for packets of seed incur a delivery charge of £2.95
- Orders which include any other products will incur a delivery charge £4.95
- Where an order includes both packets of seeds and other products a maximum delivery charge of £6.90-ish will apply, regardless of the number of items ordered.
- Larger items will incur a higher delivery charge - this will be displayed in your shopping basket.