PS4 Dragon Quest Heroes II £10.95 at the Game Collection
Available from The Game Collection
DESCRIPTION
DRAGON QUEST HEROES II is a hack-and-slash, field-roaming Action RPG that sends players on a new adventure to restore order in a once peaceful world filled with hordes of monsters and battles of epic proportions. Up to 4 players can band together in cooperative multiplayer to conquer swarms of enemies and defeat challenging boss monsters. There is also a cast of many playable characters each with unique moves and abilities – including a host of familiar faces from the DRAGON QUEST series and four brand new heroes that must team up to defeat an unknown threat looming over the Seven Realms!
Once upon a time, many years ago, there was a long and terrible war. When the war finally ended, the people of the world made a solemn pact never to fight again. The world was divided into seven realms and peace reigned for a thousand years.
One day, cousins and fellow knights-in-training Lazarel and Teresa reunite in the Kingdom of Harba, far from their Dunisian home. Little do they suspect that the Dunisian army is about to invade, with their old friend Prince Cesar at the helm.
The long-kept peace is broken and the world descends into chaos. With the aid of High King's envoy the cousins must travel to Accordia for a meeting with the Supreme Sovereign of the Seven Realms to find a solution and bring back peace to the world!
Includes the Full Game, Reversible Cover, 15 DLC Weapons includng Archdemon Arcs, Drackerang, Gem Slime Sword, Golem Gauntlets, Goodybag Abacus, Great Sabreclaws, Imp's Fork, Night Club, Plat o' One Tails, Robo-Bow, Robo-Razor, Royal Flush, Shadowblade, Slime Knight's Shield, Slime Stack S tick
Online Multiplayer - Up to 4 players can play online
Transform into a monster and battle as one of them
New world, new story & new adventures
Numerous playable characters each with unique abilities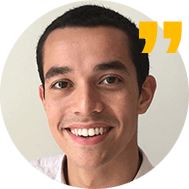 Tom's Tips for The Game Collection
We have 675 The Game Collection deals and 13 The Game Collection discount codes on Latest Deals.