Raspberry Full Season Collection British Bred
Available from Thompson & Morgan
£13.99
12 people like this deal
Get Deal
Description
Enjoy fresh raspberries from late June all the way through to mid October with these British-Bred, superbly flavoured, heavy cropping varieties. Height: 150cm (59"). Spread: 50cm (20").Collection comprises:Raspberry 'Glen Prosen' (Summer fruiting) - Summer fruiting cultivar with medium-large sized fruit, which is firm and with excellent flavour. Canes are thornless and upright, with moderate vigour. Raspberry 'Glen Ample' (Mid season summer fruiting) - RHS AGM winner. Exceptional high-yielding mid season variety, producing a heavy crop of large, deep red, succulent berries, with superb flavour. Raspberry 'Autumn Bliss' (Autumn fruiting) - One of the best and most reliable autumn fruiting varieties, producing a heavy crop of large, attractive red berries from late August until mid October.Estimated time to cropping once planted: 4-8 months.Estimated time to best yields: 16-20 months.All of our Raspberries have been inspected by the Ministry of Agriculture for pests and diseases and certified. The bare root plants are hand graded and carefully selected before packing.Useful links:
Thompson & Morgan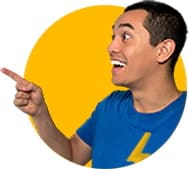 Tom's Tips for Thompson & Morgan
- Orders for packets of seed incur a delivery charge of £2.95
- Orders which include any other products will incur a delivery charge £4.95
- Where an order includes both packets of seeds and other products a maximum delivery charge of £6.90-ish will apply, regardless of the number of items ordered.
- Larger items will incur a higher delivery charge - this will be displayed in your shopping basket.