How to save 43% on Your Christmas Train Tickets
Available from Trainline
Train tickets are expensive, especially at Christmas time. They sell out fast and on the day can cost a huge amount - plus, no chance of a seat!
How do you get cheap train tickets at Christmas?
You can get cheap train tickets at Christmas by buying them on their day of release, which is approximately 12 weeks before (around now!).
Train companies release their tickets approximately 12 weeks in advance. When they release the tickets, they start at a low price and gradually increase the price as more tickets get sold. So if you are amongst the first to buy, you can get them for cheap.
When should I buy my train ticket?
As early as possible. As soon as the tickets become available they are at their lowest price. This tends to be about 12 weeks in advance but every train operator is different. Some are longer and some are shorter. You can see the most advanced ticket you can buy if you go to the train operator's website and try to purchase one far in advance.
How much money can I save?
Here's an example of how you can save 43% on the Avanti West Coast going from London Euston to Manchester Piccadilly.
Buying the ticket 11 weeks in advance costs £38:
Where as the current on-the-day cheapest price is £66.10:
That's a 43% saving of £28.10.
How can I get alerts for when the train operator starts to sell tickets?
The Trainline has a ticket alert tool where you enter your details and it sends you an email when it finds tickets that are available:
However, it can be more reliable to get ticket alerts direct from the train operator. Almost every train operator has a web page that you can sign up for an advanced ticket alert email. Just be sure to enter a date that is far in advance, that you can't get tickets for already! For example, here is the form on Avanti West Coast:
To find these forms, just Google: "[Train operator] ticket alerts"
How far in advance does each train operator sell tickets?
Today, the day I am writing this, is October 7th. Here are the most advanced tickets I can buy for each operator:
Avanti West Coast 24th December 2021
Chiltern Railways 10th December 2021
CrossCountry 3rd December 2021
East Midlands Railway 10th December 2021
Grand Central 21st January 2022
Great Western Railway 23rd December 2021
Greater Anglia 19th November 2021
Hull Trains 11th February 2022
London North Eastern Railway 17th December 2021
London Northwestern Railway 10th December 2021
Northern 12th November 2021
ScotRail 11th December 2021
South Western Railway 18th December 2021
Southeastern 13th December 2021
Southern 10th December 2021
TransPennine Express 22nd March 2022
Transport for Wales 18th November 2021
For many operators Christmas tickets are coming, and for some they are already available.
How Can I Save EVEN More Money on Train Tickets?
Railcards - There are dozens of discounts available for all sorts of purposes such as if you're under 31 or traveling with a friend or group. Have a look at what you might be eligible for and apply. You save 33% on the ticket, and normally within 2 train tickets you've earned the money back.
Buy Direct from the Train Company - Third-party websites may charge an additional booking fee when you purchase your ticket. Go via the train operator websites instead.
Go Off-Peak - This can be as much as 50% cheaper than on-peak times.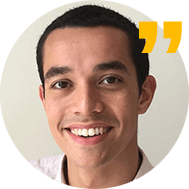 Tom's Tips for Trainline
We have 12 Trainline deals on Latest Deals.