Secret Amazon Discount Pages
Available from LatestDeals.co.uk
140 people like this deal
Get Deal
over a year ago - refreshed over a year ago
Description
Do you know Latest Deals has a tool to find secret Amazon discounts? It's how we find many of the best Amazon deals.
It works by searching Amazon and filtering the results for products with a discount. It's not perfect but it points you in the right direction to find some bargains. You can find the tool here.
Below, I've pulled together a list of the most popular discount pages on Amazon. Again, they're not perfect but offer a good opportunity to rummage and find some bargains:
Popular hidden Amazon discount pages:
Cheap Items to Get Free Super Saver Delivery
You will have seen on Amazon that you get free delivery on orders over £20. But sometimes, your basket is £19.99 and you're just 1p short.
It can work out cheaper to order one extra little item and get free delivery, than to pay for postage. Use this Amazon Free Delivery Tool for super cheap items on Amazon to get free super saver delivery.
LatestDeals.co.uk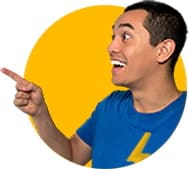 Tom's Tips for LatestDeals.co.uk