Shall we have a glitch app?
Available from LatestDeals.co.uk
Give this post a
if you like the thought of a GLITCH APP and would be happy to pay 99p a month for it.
People often say to us, "I wish I could get notifications when there's a price glitch."
This is because price glitches go fast. They usually last 10 - 15 minutes, and then are gone.
They're also the most competitive part of deal hunting. Within 2-3 minutes they've been copied across all sites and Facebook groups.
So unless you've joined our Facebook Page and get notifications (which 1,400+ members do), or are scanning the latest deals, you're going to miss out.
What about a price glitch app?
The price glitch app would give you pop-up notification when there is a glitch. It would tell you what it is and link you to the post to Latest Deals. That's it.
As soon as a verified price glitch is found and posted, you would receive a notification enabling you to get ahead and apply.
Would you pay 99p a month?
We ask this question for two reasons. First, anything free sounds good. Forking out your cash is a different matter. So would you value the opportunity to save hundreds of pounds for just 99p a month?
The second reason we ask this is because Latest Deals needs to make money to support its efforts. We're looking for premium solutions to problems that really give you value.
If you like the idea AND would be happy to pay 99p a month, give this post a
.
If you really like the idea and want to be considered for early access, comment "yes please".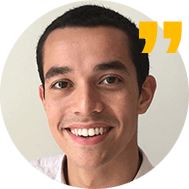 Tom's Tips for LatestDeals.co.uk
1) Search for discount codes here
2) Sort deals by category and topic
3) Find deals for a specific retailer here
4) Use our Amazon tool to find hidden discounts
5) Want to make money online? Top paid survey sites
We have 127 LatestDeals.co.uk deals and 13 LatestDeals.co.uk discount codes on Latest Deals.