Skylanders Imaginators: Starter Pack (Nintendo Switch)
Available from Gamestop
GameStop has dropped the price on this so reckon it's a good deal if you're after this.
Portal Masters can unleash their imaginations like never before when Skylanders
Imaginators ! Skylanders Imaginators gives kids the power to create Skylanders and bring them to life for the first time in an all-new adventure with a compelling storyline, puzzles, battles, and a new lineup of heroes and villains.
Create your own Skylander – For the first time, their imaginations to life and create their own Skylanders, called Skylanders Imaginators. With endless creation options of powers, abilities, catchphrases, appearance and much more, kids can build their very own creations out of their imaginations, or use the randomize feature to allow the game to choose parts for them.
Creation Crystal – Skylanders Imaginators introduces a new toy type -- a Creation Crystal. This vessel allows players to create and transport their unique Skylanders to consoles at anytime, anywhere! Creation Crystals are elementally aligned. Portal Masters can create one character per Creation Crystal.
Meet the Senseis – The Skylanders franchise continues to offer engaging characters that kids love to discover as they play the game. Skylanders Imaginators will introduce new guest stars to Skylanders called Senseis to fans. Senseis include 20 new characters and 11 former villains. Each Sensei is a master of one of 10 powerful Battle Classes (e.g., Knight, Sorcerer, Brawler and more).
Being the master of these Battle Classes, only Senseis have the ability to unleash Sky Chi – the ultimate Battle Class super move. Sensei Skylanders have a master-to-apprentice relationship with newly created Imaginator Skylanders. This is supported in-game through the Sensei unlocking of unique Imaginator weapons, the increase of Imaginator level caps, providing access to special areas in the game, as well as the unlocking of new Secret Techniques for Imaginators of the same class.
New Storyline and Gameplay – Skylanders Imaginators features an all-new adventure-filled, comedic and charming story with fun new characters, as well as returning franchise favorites. The game delivers a diverse and dynamic story-driven gameplay experience, focused on the magic of sparking imagination, inspiration and excitement of kids as they create their own superheroes – all set within a variety of compelling new environments.
Additionally, Skylanders Imaginators will support local co-op multiplayer. Players can place two Creation Crystals or two toys or a combination of the Crystals and toys on the Portal of Power to maximize the fun!
Returning Core Characters – Skylanders Imaginators also will feature fan-favorite characters who make an appearance in both the storyline of the game -- and the upcoming "Skylanders Academy" television series.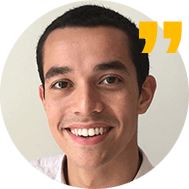 Tom's Tips for Gamestop
We have 11 Gamestop deals on Latest Deals.