CHEAP! Smart Home Deals! Smart Lights, Plugs, Home Speakers & More
Available from LatestDeals.co.uk
45 people like this deal
Get Deal
over a year ago - refreshed over a year ago
Description
** Updated 15/01**
The robots are taking over.... well not quite but more and more people now are opting to use smart home devices to control and monitor their homes. My Dad has even been dragged into it as I bought him a Google home for Christmas and despite him saying he wouldn't use it, it was a waste of money and I should take it back - he now loves talking to it every morning and asking it to tell him jokes and what the weather will be like too.
Smart plugs and bulbs are a great way to start as most don't need a hub like Google Home or Alexa and work from an app off your phone. Great for turning lights on and off with a programme when you are out or just turning the light on so you can see when you come home. Just plug your light into the smart plug, link the plug to the app and you can pretty much do what you want. As long as you have wifi or internet on your phone, you can control it from wherever you are.
Smart bulbs work in the same way but you can change the colour too and maybe even flash or have a disco - my other half does this to frighten me when he's on nights and I'm sat on my own and suddenly the light changes colour!
Smart hubs let you have more control over things and you can also tell them to do things without the need for a phone app if you want it for an elderly relative or a child. You can do things like turn lights on and off, dim them and change colour, turn speakers and music on or if you buy the add on's, you can even control your heating from them too.
Amazon do a wide range of hubs for all budgets starting from a basic small speaker called the Echo Dot for £24.99 to an advanced one with a screen called the Echo Show 5 for £59.99
Echo Dot (3rd Gen) - Smart speaker with Alexa Was £49.99 Now £24.99
All-new Amazon Echo (3rd generation) Smart speaker with Alexa Was £89.99 Now £59.99
Echo Show 5 – Compact smart display with Alexa Was £79.99 Now £59.99
Echo Show 8 - 8" HD smart display with Alexa Was £119.99 Now £69.99
Google also do a range of hubs. Starting around £19 for a basic speaker called the Google Home Mini and going up to £189 for a 10" screen Google Assistant.
GOOGLE Home Mini - Charcoal £19
Google Home Mini Hands-Free Smart Speaker - Coral £19
Lenovo Smart 8" Display with the Google Assistant £57.99
Also, if you type in on the search bar on Latest Deals what you are looking for - for example "smart plug" at the top you will see there is a new price comparison tool which you can click "more" on and it will show you all the latest deal results from lots of websites saving you time comparing prices.
LatestDeals.co.uk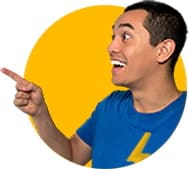 Tom's Tips for LatestDeals.co.uk