Best Price SnoozeShade Pushchair Blackout Blind - Black
Available from Boots
was having a look on amazon at these but its dearer, great or holidays etc. ot really a bargainbut thought i would share
SnoozeShade
is the UK's first blackout blind for baby prams, buggies and pushchairs, created by a British mother specifically to help babies get the sleep they need when they're out and about. Suitable for use from birth, it moves easily from pram to pushchair as your child grows from newborn to toddler. With UPF50+ it can be used year-round and a handy 'sneak-a-peek' front zip means you can quietly and easily check on baby at any time.
SnoozeShade
blocks out up to 94% of light and creates a shady, well-ventilated environment for babies to sleep comfortably and cuts out visual stimuli to encourage alert babies to nod off.
This unique universal fit buggy blackout blind uses Velcro straps to fit most single seat 3 and 4 wheel prams, pushchairs, and buggies and rear-facing car seats with hoods. Its patent-pending design works with flat-lying pram or upright pushchair modes. It is not suitable for buggies with a double width hood. For twin, triplet or tandem prams with individual single hoods over each seat simply use one SnoozeShade
per baby.
SnoozeShade
is small and highly portable, folding into a small bag that can be popped in a handbag, in a pushchair's basket or hung off pram handles. 'We love mum-friendly ideas on Prima Baby – SnoozeShade
fits that brief perfectly. Light, neat, simple to use and effective, it's the sleeping-on-the-go solution mums and babies have been waiting for!'
Delivery options
Order & Collect
Next day collection from over 2,200 stores. £1.50 or free when you spend £10 or more.
Standard Delivery
£3.50 or free when you spend £45 or more.
Next Day Delivery
£4.75 - place before 7pm for delivery the next day. Excludes weekends and Bank Holidays.
Named Day Delivery
£3.95 - choose a weekday within the next 14 days for delivery.
Saturday Delivery
£5.50 - usually delivered between 7am - 1pm.
For more information see our delivery help or view our returns policy.
Read more at https://www.boots.com/snoozeshade-pushchair-blackout-blind-black-10109500#EU07V6CkgPQzuaI3.99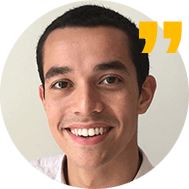 Tom's Tips for Boots
We have 3,736 Boots deals and 205 Boots discount codes on Latest Deals.