Speak Out Game is IN STOCK at Toys R Us. Great for Ages 16 to 99
Available from Toys R Us
"Where can I buy the Speak Out Game?" Speak Out is IN STOCK at Toys R Us. Price: £19.99 ONE PER CUSTOMER.
"Where can I buy the Speak Out Game?" My goodness, it's hard to keep up with who has Speak Out in stock. Amazon had some in stock, then sold out. Tesco had some in stock then sold out. Argos had Speak Out in stock and you guessed it, sold out!
So here you go. Today, Toys R Us have Hasbro Speak Out in stock! But are limiting orders to ONE PER CUSTOMER.
Hasbro Speak Out is THE CHRISTMAS 2016 MUST HAVE GAME FOR TEENAGERS AND ADULTS, and is selling like hot cakes!!
Try to avoid paying more than about £20. There's some crazy prices out there.
Double over with laughter with this ridiculous mouthpiece challenge. Speak Out brings friends and family together as players try to say different phrases while wearing a mouthpiece that won't let them shut their mouth. Hilarious fun!
What did you say?
#X2016TT80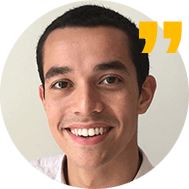 Tom's Tips for Toys R Us
We have 301 Toys R Us deals on Latest Deals.