Spring Bulb Bumper Pack
Available from Thompson & Morgan
23 people like this deal
Get Deal
Description
Anemone blanda (50 Bulbs) - Daisy-like flowers in shades of blue, pink and white which form a carpet of colour over many weeks throughout spring. Ideal for woodlands, wildlife gardens, and rockeries, or planting beneath trees and shrubs. Try naturalising them in lawns for a really breath-taking effect. Height: 10cm (4"). Spread: 15cm (6").
Puschkinia libanotica (100 Bulbs) - the Russian Snowdrop, also known as the Lebanon Striped Squill. Gleaming white blooms are produced in dense clusters, each brightly striped with pale blue. Grow them in borders and rockeries or naturalise them in grass. Height: 15cm (6"). Spread: 10cm (4").
Iris 'Eyecatcher' (10 Bulbs) - All dwarf iris are pretty in their own right, but few can compete with 'Katherine Hodgkin'. Delicate white petals are heavily patterned with rich blue stripes, yellow splashes and blue spotting, pushing through the cold soil to brighten the late winter garden. Iris 'Eyecatcher' is a fantastic mini bulb for pots, rockeries, between paving and front of border. Height: 20cm (8"). Spread 8cm (3").
Snowdrop Giant (Galanthus elwesii) (10 Bulbs) - a striking giant snowdrop which bears the largest snowdrop flowers, up to 2.5cm long with a beautiful honey fragrance. This choice snowdrop loves to shelter in dappled shade at the base of trees and shrubs, but looks equally at home in an alpine garden, or naturalised in grass. Height: 30cm (12"). Spread: 10cm (4").
Snowdrop bulbs are ideal for autumn planting. For spring planting choose snowdrops in the green.
Scilla Nutans (English Bluebell) (30 Bulbs) -The classic English Bluebell carpeting springtime woodlands. Nodding, violet-blue flowers which are delicately scented and attractive to insects. Happiest growing in the dappled shade of deciduous trees. Ideal for a woodland garden or naturalising in grass. Will multiply each year to form a dense carpet of spring colour. Height: 25cm (10"). Spread: 8cm (3").
Bluebell bulbs are ideal for autumn planting. For spring planting choose bluebells in the green. Only cultivated stock used.
Thompson & Morgan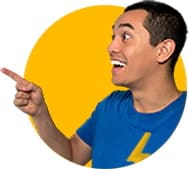 Tom's Tips for Thompson & Morgan
- Orders for packets of seed incur a delivery charge of £2.95
- Orders which include any other products will incur a delivery charge £4.95
- Where an order includes both packets of seeds and other products a maximum delivery charge of £6.90-ish will apply, regardless of the number of items ordered.
- Larger items will incur a higher delivery charge - this will be displayed in your shopping basket.