A Story About My Uncle (Steam) For PC
Available from Fanatical
A Story About My Uncle is a non-violent First-Person platform adventure game built in the Unreal Engine. It is a tale about a boy whose biggest dream was to follow his uncle Fred on his many adventures around the world. When his uncle one day disappears, the boy decides to go after him and ends up in a world he couldn't imagine existed.
With help from his uncle's inventions, he traverses beautiful underground caves, uncovers clues to his uncle's whereabouts and meets fantastical creatures that help him on his journey. Soar through a beautiful game world with a unique art style and experience a mysterious story that slowly unravels before you.
The movement through the world in A Story About My Uncle is a crucial part of its core gameplay – focusing on swinging yourself through caverns with a grappling hook mechanic that gives the player a wonderful sense of speed and freedom. The further you go into the caves, the deeper the mystery gets. Where has uncle Fred gone, and why did he leave so suddenly?
Key Features
Grappling hook: An empowering mechanic that gives you a sensation of speed, flow and vertigo like you've never experienced before.
Explore the world: Visit a wonderful and exciting world - from paradisal caves, to lost civilizations and harsh, mystical landscapes.
Emphasis on story: While searching for your uncle you will meet creatures with stories and fates of their own. Take your time to explore the world to dig deeper into the narrative.
Non-violent: A Story About My Uncle is a First Person game, but it is driven by non-violent gameplay and a heavy emphasis on story and atmosphere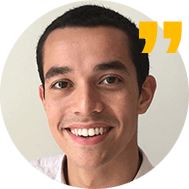 Tom's Tips for Fanatical
We have 15 Fanatical deals on Latest Deals.