Supraland (PC Game)
Available from Fanatical
Supraland is a First-Person Metroidvania Puzzle game. The main sources of inspiration are Zelda, Metroid and Portal.
Supraland assumes that you are intelligent and doesn't interfere with your autonomy. The story is minimal, just enough to give you an overarching goal to persue, and then sets you free.
- Metroidvania -
You explore a large interconnected world in which most ways are at first unpassable until you find new abilities to overcome those limits. A cornerstone of Supraland's design was to create abilities that will keep on surprising you by how many different uses they have. I did not want to give you generic metroidvania skills that have just one usage. If you combine your abilities the possibilities become even bigger.
- Exploration -
Most of the game is about exploration and trying to find secrets. Often you will think you are about to get out of bounds and beat the level designer, but right there is a chest waiting for you with a very rewarding upgrade.
- Puzzle Design -
The deeper you get into the game the more you will be facing puzzles so creative they are completely unique. Puzzle types that I already knew from other games were immediately rejected in the design process. And it's important to me that once you understand the idea behind a puzzle, you can immediately solve it instead of having to go through a cumbersome, frustrating execution.
- Fighting -
The fighting mechanics are inspired by oldskool shooter games where you can strafe and jump around in high speed and never have to wait for your weapons to reload.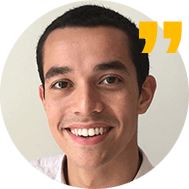 Tom's Tips for Fanatical
We have 229 Fanatical deals and 14 Fanatical discount codes on Latest Deals.