Tefal Iron
Available from Debenhams
0
No items in the cart.
Search
Search
Close
Christmas
Women
Lingerie
Beauty
Home
Furniture
Men
Kids
Gifts & Toys
Electricals
Weddings
Offers
Create Account/Sign In
Saved Items
Store Finder
My Beauty Club
Help & Support
Personal finance
Gift by recipientGifts for herGifts for himGifts for kidsGifts for couplesChristmas giftsAll giftsAll toysAdvent calendarsBeauty giftsChristmas stockingsFood & drinks giftsGadgets & novelty giftsGift experiencesGift cardsChristmas inspirationsTop toysOur luxury gifts editDebenhams exclusivesGift boxesHygeeCandi ScandiTeam RudolphDinosaurs & UnicornsThe Debenhams beauty Advent calendarChristmas preparationAll ChristmasAll Christmas decorationsAll Christmas homewaresChristmas treesChristmas stockingsWreaths & garlandsChristmas tablewareChristmas beddingOffers3 for 2 gifts3 for 2 Christmas decorations3 for 2 gadgets & novelty giftsClothingNew arrivalsAll clothingBrands A-ZCoats & jacketsTopsKnitwearTrousers & leggingsSkirtsSwimwearJeansPlaysuits & jumpsuitsPetitePlus sizeDressesNew arrivalsAll dressesMaxi dressesEvening dressesParty & going out dressesWork dressesMidi dressesWedding dressesBridesmaid dressesShoes & bootsNew arrivalsAll shoes & bootsShoesBootsHigh heel shoesAnkle bootsSlippersSandalsTrainersWedgesWide fitAccessoriesAll accessoriesHandbagsBagsPursesRadleyJewelleryWatchesOccasion hats & fascinatorsShrugs & wrapsHatsGlovesScarvesInspirationsNew season trendsAnimal printSnug lifeBlack fridayOffersAll women's offers20% off shoes & boots20% off bags20% off hats, gloves & scarvesBrasAll brasDD+ brasSports brasFull cup brasMultiway & strapless brasPush up brasT-shirt brasKnickersAll knickersBrazilian knickersMultipack knickersShortsThongs3 for 2 KnickersShapewear & hosieryAll shapewearAll hosieryKnickers & shortsSlips bodies & all in onesSocksSpanxTightsNightwearAll nightwearDressing gownsPyjamasNightdresses & shirtsChemisesRangesAll lingerieNew arrivalsEveryday lingerieNew neutralsLingerie setsLoungewearPlus size lingerieMaternity & nursingMastectomy & post surgerySexy lingerieBrandsB by Ted BakerNew - Calvin KleinNew - Tommy HilfigerLingerie brands A-ZOffersAll lingerie sale20% off bras20% off dressing gowns20% off WonderbraShop by brandArmanibareMineralsBenefitBobbi BrownCHANELClarinsCliniqueDIORDIOR BACKSTAGEElemisEstée LauderKat Von DKiehl'sLancômeMAC COSMETICSMake Up For EverMarc JacobsNARSNYX Professional MakeupSmashboxTiffany & CoTom FordToo FacedURBAN DECAYYves Saint LaurentBeauty Brands A-ZMake upAll make upFoundationLipstickEye shadow palettesEye shadowMascaraMake up brushesGift setsPerfume & aftershaveAll perfume & aftershavePerfumeAftershaveGift setsSkincareAll skincareMoisturisersCleansers & face washMen's skincareGift setsShop by categoryAll beautyNew arrivalsBeauty gift setsBeauty Advent calendarsHair careNail polishBody careTravel size beautyMen's groomingBook an appointment with Blow LTDBeauty Club communityBeauty Club communityBeauty Club cardFree gifts & offersAll free gifts & offersBeddingAll bedding & bed linenDuvet covers & pillowcasesDuvetsSheetsPillowsKids' beddingLightingAll lightingCeiling lightsTable lampsFloor lampsKitchen & DiningAll kitchen & cookwareTablewarePots & PansKitchen utensils & accessoriesGlasswareCutleryCoffee & tea potsBakingBarwareBins, cleaning & laundryHome AccessoriesAll home décor & accessoriesTowels & bath matsBathroom accessoriesDecorative accessoriesWall & art picturesPhoto framesWallpaperCandles & diffusersArtificial flowersMirrorsClocksHome FurnishingsCurtainsCushionsRugsThrows & blanketsLuggageAll luggageSuitcasesCabin luggageChristmasAll Christmas treesAll Christmas decorationsAll Christmas lightsAll Christmas homewaresChristmas tablewareChristmas beddingOffersAll home offersUp to 20% off bed linen, duvets & pillowsUp to 20% off lighting3 for 2 selected Christmas decorationsSofas & chairsAll sofas & chairs2 seater sofas3 seater sofas4 seater sofasCorner sofasArmchairsLoveseatsFootstoolsSofa bedsLiving room furnitureAll living room furnitureCoffee tablesSide tablesNest of tablesSideboards & cabinetsShelvesBookcasesBedroom furnitureAll bedroom furnitureBedsMattressesHeadboardsWardrobesBedside tables & cabinetsDressing tablesChest of drawersStorageDining & kitchen furnitureAll dining room furnitureAll kitchen furnitureDining tablesDining chairsDining setsBar stoolsOffersAll furniture offersClothingAll mens clothingBig & TallCoats & jacketsJumpers & cardigansJeansShirtsSports & leisureTopsHoodies & sweatshirtsPolo shirtsSuits & formalwearTrousersMultipacksShoes & bootsAll shoes & bootsBootsSmart shoesCasual shoesTrainersBags & accessoriesAll bags & accessoriesHats gloves & scarvesBagsWatchesTiesBeltsNightwear & underwearAll nightwear & loungewearUnderwearSlippersSocksBrandsBen ShermanCalvin KleinJack & JonesHammond & Co by Patrick GrantLevi'sRacing GreenFred PerrySkechersMens brands A-ZMen's groomingMen's groomingMen's skincareInspirationsDress for lessWinter warmerlandThe coat manualKnitwear top picksOffersAll men's offers20% off selected Mantaray20% off selected Red Herring20% off selected casual shirtsGirlsAll girls' clothesNew arrivalsCoats & jacketsDressesShoes & bootsNightwearHats, gloves & scarvesTops & t-shirtsOccasionwearSweatshirts & fleecesBoysAll boys' clothesNew arrivalsCoats & jacketsShoes & bootsNightwearTops & t-shirtsHats, gloves & scarvesOccasionwearTrousersSweatshirts & fleecesBabiesAll babies' clothesNew arrivalsCoats & jacketsDressesSleepsuits & bodysuitsNewborn essentialsOutfitsSchool UniformSchool uniformGirls' school uniformBoys' school uniformSchool shoesSchool bagsBrandsBaker by Ted BakerSkecher - new rangeHypeAll kids brands A-ZOffersAll kids offersUp to 30% off selected kidswearGifts by recipientFor herFor himFor kidsFor babiesFor couplesGifts by categoryFood & drink giftsPerfume & aftershave gift setsBeauty & fragrance giftsGift experiencesGadgets & novelty giftsFamily games & puzzlesGift CardsStationeryGifts by occasionAnniversaryBirthdays by ageBirthday for herBirthday for himBirthday for kidsChristeningChristmasNew babyWeddingsShop Toys by categoryAll toysAll outdoor toysNew arrivalsArts & crafts kitsBaby & toddler toysDollsDressing up & pretend playGames & puzzlesLEGOToys brands A-ZShop Toys by age0-12 months1-2 years3-5 years6 years & olderOffersAll toys sale3 for 2 mix & match gifts3 for 2 gadgets & novelty giftsUp to half price toysSmall appliancesKettlesToastersCoffee machinesIronsFood & drink preparationJuicersBlenders & smoothie makersSlow cookers & rice cookersFryersGrillsFood processors & mixersHousehold appliancesCookers, ovens & hobsMicrowavesDishwashersFridges & freezersFans & humidifiersHeatingAir conditioningWashing machines & tumble dryersLightingBeauty & health electricalsBeauty electrical & personal careHair stylingElectric toothbrushesMens shaversMen's grooming electricalsHair dryersHair straightenersBeautyHair removalMassageAudio, vision & technologyAudioHeadphonesFitness & activity trackersPhones & accessoriesLaptops, tablets & computersMonitors & printersTV & home cinemaOffersAll electricals offersCoffee machinesPersonal care and healthKitchen electricalsShop by brandBabylissBoschBraunDeLonghiFitbitKenwoodKitchenaidMorphy RichardsNESCAFÉ Dolce GustoNespressoPhilipsTefalElectricals brands A-ZThe brideAll bridal wearWedding dressesBridal shoesHair accessoriesBridal lingerieWedding make upWedding inspirationsMother of the brideAll mother of the brideDressesHats & fascinatorsOccasion shoesOccasion cover upsHandbagsBridesmaids & flowergirlsAll bridesmaidsBridesmaid dressesBridesmaid shoesBridesmaid jewelleryFlower girl dressesFlower girl shoesWedding guestWhat to wear to a weddingWedding guest dressesOccasion hats & fascinatorsEvening & occasionwear shoesEvening clutch bagsKids' occasionwearGrooms & ushersAll groomsPage boysMen's suitsFormal hireFor the big dayBook an appointment with Blow LTDFree personal shopperWedding insuranceWomen's saleAll women's saleShoes & boots saleDresses saleCoats & jackets saleTops saleBeauty saleAccessories saleLingerie & nightwear saleSwim & beachwear saleWomen's brandsMen's saleAll men's saleShoes & boots saleCoats & jackets saleShirts saleAccessories saleJumpers & cardigans saleJeans saleKids' & Toys saleAll kids' saleBaby saleBoys' saleGirls' saleGifts saleToys saleHome saleAll home saleBedding saleKitchen & cookware saleHome accessories saleElectricals saleLighting saleLuggage saleFurniture saleOffersAll offersOffers of the weekBeauty offers of the week20% off women's shoes & boots20% off women's bags20% off selected menswear & shoesUp to 20% off homeUp to 30% off selected kidsBrandsPhase Eight saleDorothy Perkins saleCarvela saleRegatta saleTripp sale
Blue and white 'Comfort Glide' steam iron FV2650G0
Current slide: 1
Slide 2
Slide 3
Slide 4
Slide 5
Slide 6
Tap image to zoom
Tefal - Blue and white 'Comfort Glide' steam iron FV2650G0
Now £22.50(Save £22.50)
Was £45.00
Write the first review
Product description
Want it by Tuesday?
Order within 9hrs, 28 mins
decrement quantity
1
increment quantity
Add to bag
Collect up to 66 points with the Debenhams Credit Card
You may also like
Tefal - Blue 'Maestro' steam iron FV3770
£20.00
Braun - White and blue 'TexStyle 7' steam iron TS725A
£40.00
Morphy Richards - Breeze steam iron 300280
£20.00
Russell Hobbs - Easy store pro plug and wind iron 23780
£30.00
Russell Hobbs - Auto Steam Pro Non-Stick Iron 22520
£20.00
Morphy Richards - Black and white 'Comfigrip' steam iron 301020
£35.00
Tefal - Ultraguide FV4042 steam iron
£45.00
Bosch - Black power IV steam iron TDA3022GB
£60.00
Morphy Richards - Blue breeze 2600W steam iron 300271
£30.00
Braun - Grey 'TexStyle 7 Pro' steam iron - SI7088GY
£50.00
Morphy Richards - Blue and white 'Turbosteam Pro' steam iron 303131
£45.00
Morphy Richards - Green 'Saturn' steam iron 305000
£99.00
Tefal - Freemove air cordless steam iron FV6520G0
£80.00
Russell Hobbs - Purple 'Freedom' cordless steam iron 23300
£60.00
Bosch - Blue 'Sensixx' steam iron TDA1070GB
£40.00
Russell Hobbs - Black Powersteam ultra steam iron 20630
£50.00
Tefal - Blue and white 'Effectis' high pressure steam generator iron GV6721
£90.00
Russell Hobbs - Red 'Supreme Steam Ultra' iron 23991
£25.00
Braun - Green TexStyle 7 Pro steam iron SI 7042
£40.00
Tefal - Ultraglide anti scale steam iron FV2661
£60.00
Shop more
Electricals
Irons
Tefal
Product description
Item No. 3250053006
The Durilium technology has 3 key benefits. It has our best glide ability for fast and easy ironing. It provides maximum steam distribution thanks to the active steam holes at the tip, the side and contrary to mostcompetitors, at the centre of the soleplate. It is very resistant to scratches as it is 2 times thicker than regular ceramic and is cooked at more than 500 C which ensures its durability. All Durilium soleplates are engineered, tested and made in France with the highest quality standards. Efficient ironing thanks to 35g/min steam output and 120g/min steam boost. Durilium technology soleplate for superior glide, maximum steam distribution thanks to the active steam holes and excellent scratch resistance. Automatic steam - automatic regulation of the steam output according to the selected temperature.
Model number: FV2650
Power: 2300 watts
Shot of steam: 120g/min
Soleplate composition: Ceramic
Tank capacity: 270ml
Auto shut off: No
Anti drip features: Yes
Cord length: 2.5m
Vertical steam: Yes
Continuous fill: Yes
Dimensions (HWD): 17 x 13 x 29cm
Weight: 1100g
Guarantee: 2 years
THESE GOODS WERE ON SALE AT THE HIGHEST PRICE FROM 31.07.18 TO 17.09.18 SOLD AT THE REDUCED PRICE SINCE 18.09.18
WEEE Legislation
Delivery / Returns
More info
More info
Reviews
Enjoy an EXTRA 10% OFF*
when you apply for a Debenhams Credit Card
Apply now >
*T&Cs apply. Credit available to over 18's & subject to status, provided by NewDay Ltd
Recently Viewed
Subscribe to our newsletter
Receive our latest offers & promotions
Enter email address..
Subscribe
Follow us on
Customer Service
Shopping with us
About us
More from Debenhams
We now deliver to 66 countries worldwide
United Kingdom
(Change Country)
We accept the following payment methods
x
Close
Debenhams
Faster access to Debenhams by adding to your home screen
Add to home screen
We use cookies to personalise content, to analyse traffic, for advertising and to provide social media features. Click here for more information.
Accept Cookies
Manage Cookies
CookiesPrivacyTerms & ConditionsLegal Disclaimer
Copyright © Debenhams Retail plc. All rights reserved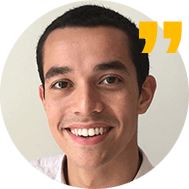 Tom's Tips for Debenhams
We have 11,073 Debenhams deals and 459 Debenhams discount codes on Latest Deals.