Three Sim Only Deal - Unlimited EVERYTHING - £7p/m After Cashback!
Available from affordablemobiles.co.uk
This is a fantastic deal for a sim only 12 month contract on Three mobile through Affordable Mobiles plus it's 5G ready too.
Get a Three Sim only 12 month contract with unlimited EVERYTHING - texts, calls and data for £18 a month which is a great price anyway but, claim cashback of £132 and it makes it the monthly equivalent of just £7 a month!
Nothing to pay upfront, just pay the £18 every month and it comes with full instructions on how and when you redeem your cashback so you get a really cheap sim only deal. Great if you are working from home or you want to tether your phone for the kids tablets when you are out and about too.
You also get free roaming included in this package so hopefully when things get a a bit better, you can use your phone with no additional charges in 71 countries worldwide including America, Australia and the majority of Europe too.
Affordable Mobiles are also rated as "Excellent" on Trust Pilot with over 14,800 reviews.
How To Claim Your Cashback
As part of our commitment to keeping our customers and staff safe during the coronavirus outbreak, we're allowing you to submit cashback claims via email, rather than post.
Follow these simple steps
Write an email quoting your name, order number and the voucher number that corresponds to your claim – you can find your voucher number on the cashback claim form you will receive with your mobile phone. Attach a PDF copy of the relevant airtime bills to your email, detailed below. Note that screenshots of your bill can't be processed – please download and attach a full PDF copy of your bill. With your order details quoted and relevant airtime bill now attached, please send your email to - cashback@affordablemobiles.co.uk. Claims submitted by post will still be accepted. However, we strongly recommend that you submit claims via email, wherever possible, to help minimise risks around the spread of coronavirus.
Line rental refunds for 12-month contracts will be paid in four equal amounts in line with the following timescales and information provision:
(a) your first five airtime bills (where your first bill is the first correspondence from your network requesting ANY payment) and your first claim voucher within 60 days of the invoice date on your 5th airtime bill;
(b) your 6th and 7th airtime bills and your second claim voucher within 60 days of the invoice date on your 7th airtime bill;
(c) your 8th and 9th airtime bills and your third claim voucher within 60 days of the invoice date on your 9th airtime bill;
(d) your 10th, 11th and 12th airtime bills and your fourth claim voucher within 60 days of the invoice date on your 12th airtime bill.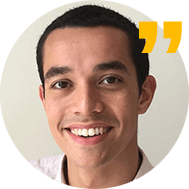 Tom's Tips for affordablemobiles.co.uk
We have 15 affordablemobiles.co.uk deals and 11 affordablemobiles.co.uk discount codes on Latest Deals.