Top 10 Beauty Advent Calendars - All with Free Delivery
Available from The Body Shop
This Christmas, you can get a collection of amazing beauty products for much cheaper than their individual retail price! There's a wide range of different advent calendars on the market, including some exclusive to one brand such as Charlotte Tilbury and others which include a range of brands, such as Cult Beauty. I've included 10 different advent calendars for you to choose from this year.
Why not treat yourself this Christmas? With all the present buying, you've definitely earned it! Plus, many of these calendars are worth far more than they're sold for so it's a completely justifiable purchase! However, they would also make fantastic gifts so if you don't want to splash out on yourself, you can always shop for a friend or relative. They may even give you one or two products that they don't need!
All of these advent calendars also have free delivery.
Share the Love Big Advent Calendar - Worth £119, priced at £80 (free delivery - orders over £30) at the Bodyshop
The Share the Love Big Advent Calendar is filled with 25 surprises. Behind each door, you'll discover a little act of kindness alongside our daily surprises. You can open up to one surprise every day in December leading up to Christmas Day. We hope that this will help bring joy and happiness into your life during this holiday season! And if you want to get an early start on opening doors, check out the full list of treats below!
Product list:
Shea Hand Cream 30ml
Strawberry Lip Butter 10ml
British Rose Shower Gel 60ml
Vitamin E Sheet Mask 18ml
Camomile Cleansing Butter 20ml
Camomile Muslin Cloth
Coconut Hand Cream 30ml
Shea Shampoo 250ml
Pink Grapefruit Shower Gel 60ml
Ramie Bath Lily
Coconut Bath Bubble 28g
Himalayan Charcoal Face Mask 15ml
Shea Shower Cream 60ml
Strawberry Soap 100g
Aloe Sheet Mask 18ml
Microfibre Headband
British Rose Face Mask 15ml
Pink Grapefruit Bath Bubble 28g
Shea Body Butter 50ml
British Rose Hand Cream 30ml
Mango Shower Gel 60ml
British Rose Body Scrub 50ml
Vitamin E Face Wash 125ml
Vitamin C Sheet Mask 18ml
Avocado Body Butter 200ml
Revolution Advent Calendar 2021 - Only £80 (free delivery - orders over £25) at Superdrug
Are you looking for the perfect advent calendar to count down the days until Christmas? This is the perfect way to try out 25 different products from Revolution Beauty! The calendar includes makeup essentials like lipsticks, highlighters, and eye shadows. It's also filled with other fun accessories like makeup brushes and beauty tools. You won't want to miss out on this exclusive offer!
Get your hands on this limited edition advent calendar before it sells out! Once it's gone, it will be gone forever. Don't wait – order now while supplies last!
Ted Baker Advent Calendar - Only £45 (free delivery - orders over £25) at Boots
The Ted Baker Advent Calendar is filled to the brim with exquisite Bath & Body icons, Make Up essentials, and accessories. Behind these coveted doors is a celebration of Ted Baker's beauty experience. It's the perfect gift for anyone or a tantalising treat just for you!
You can count down to the festivities with this limited-edition advent calendar that will make your holidays extra special. With 24 days of surprises behind each door, it's sure to be an unforgettable countdown! And when December 25th finally arrives, you'll have everything needed to look and feel your best all day long. No matter what holiday party awaits - from New Year's Eve soirées to festive family gatherings - we've got you covered from head-to-toe in our most covetable styles yet.
Product list:
VIOLET & BERGAMOT BODY SOUFFLÉ 50ml
VIOLET & BERGAMOT MOISTURISING UNDER EYE SHEET MASK 5.5g
RASPBERRY & ORANGE BLOSSOM BATH & SHOWER OIL 50ml
RASPBERRY & ORANGE BLOSSOM BODY WASH 50ml
BRONZE, BLUSH & HIGHLIGHT MINI PALETTE 4.7g Total
ROSE & CASSIS EAU DE TOILETTE 10ml
RASPBERRY & ORANGE BLOSSOM BODY LOTION 50ml
VIOLET & BERGAMOT BODY WASH 200ml
ROSE & CASSIS DRY SHAMPOO POWDER 30ml
VIOLET & BERGAMOT BODY SPRAY 50ml
VIOLET & BERGAMOT HAND CREAM 50ml
MINI SOFT PINK LIP GLOSS 6ml
EYELASH CURLERS
ROSE & CASSIS MINI CANDLE
FALSE EYELASHES
ZIPPED POUCH
TWEEZERS
COSMETIC HEADBAND
CUTICLE OIL 8ml
SOFT PINK LIPSTICK 3.7g
DETANGLING BRUSH
GLASS MINI NAIL FILE
MAKE UP REMOVER PAD
RASPBERRY & ORANGE BLOSSOM MOISTURISING SHEET MASK 26g
CHARLOTTE'S BEAUTY DREAMS & SECRETS - Worth £212, priced at £150 (free delivery - orders over £49) at Charlotte Tilbury
The Charlotte Tilbury Beauty Dreams & Secrets beauty advent calendar is the perfect way to discover your favourite makeup and skincare products! This treasure chest of beauty secrets includes 3 full-sized, and 9 travel-sized products so you can create a full look. You'll also receive an exclusive email with tips on how to use each product in this collection.
With just one purchase, you'll get everything you need to feel like the most beautiful version of yourself all year long! It's never too late to start feeling great about yourself. Make every day count by treating yourself with this beauty advent calendar today!
Product list:
FULL SIZE Hollywood Beauty Light Wand in Spotlight
FULL SIZE NEW! Colour Chameleon in Pillow Talk
FULL SIZE Matte Revolution lipstick in Pillow Talk Medium
TRAVEL-SIZE Multi Miracle Glow
TRAVEL-SIZE Goddess Skin Clay Mask
TRAVEL-SIZE Charlotte's Magic Serum Crystal Elixir
TRAVEL-SIZE Charlotte's Magic Cream moisturiser
TRAVEL-SIZE Wonderglow primer
TRAVEL-SIZE Walk of No Shame Eyeliner
TRAVEL-SIZE Legendary Lashes Volume 2 mascara
TRAVEL-SIZE Lip Cheat lip liner in Pillow Talk Medium
TRAVEL-SIZE Airbrush Flawless Setting Spray
Women's 12 Day Beauty Advent Calendar - Worth over £123, priced at £65 (free delivery - orders over £50) at Clarins
It's a collection of festive treats that are perfect for any girl who loves beauty. You can expect to find some amazing products inside, like full-size Supra Volume Mascara and Intense Natural Lip Perfector. Plus there are 10 travel-sized goodies too!
This calendar is back by popular demand, so if you missed out last year then now is your chance to get your hands on it before it sells out again. And with Christmas just around the corner, this would make an amazing gift for anyone who loves makeup or skincare. So what are you waiting for? Get yours today!
Product list:
- Supra Volume Mascara (01 Intense Black), 8ml. (Full size)
- Intense Natural Lip Perfector (16 Rose Bud), 12ml. (Full size)
- Instant Eye Make-Up Remover, 30ml.
- Cleansing Micellar Water, 50ml.
- Hydrating Gentle Foaming Cleanser, 30ml.
- Beauty Flash Balm, 30ml.
- Comfort Scrub, 15ml.
- SOS Hydra Refreshing Hydration Mask, 15ml.
- Lip Comfort Oil (01 Honey), 2.8ml.
- Joli Rouge (705 Soft Berry), 1.5g.
- SOS Primer (OO Universal Light), 10ml.
- Crayon Kohl (01 Carbon Black), 0.4ml.
LOOKFANTASTIC Advent Calendar 2021 - Worth over £414, priced at £85 (free delivery - orders over £25) at Look Fantastic
This Advent Calendar has sold out for 6 years in a row, so be sure to order now! The countdown to Christmas is officially on and Look Fantastic has 25 incredible products for you to try. From skincare saviours to haircare and beauty must-haves, this Advent Calendar will help you get ready for your big day. You can even use it as an excuse not to go shopping!
With just one click of the mouse or tap of your finger, you can order yours today. Don't miss out on this year's best selling product!
5 of the Products Include:
ESPA Active Nutrient Clean & Green Detox Night Mask - Worth £40
Shiseido Ultimune Power Infusing Concentrate - Worth £23
Aveda Botanical Repair Treatment - Worth £9
NARS Blush (Shade Orgasm) - Worth £6.25
Kate Somerville Goat Milk Moisturising Cleanser - Worth £8
ASOS Face + Body 24 Day Advent Calendar - Only £75 (free delivery - orders over £35) at ASOS
Get ready for the countdown to Christmas with the ASOS 24-day Advent Calendar. Each day you'll find a new product in your advent calendar, including 15 full-sized products and 9 limited edition pieces. You can also expect some festive surprises along the way!
You'll also receive a limited golden ticket to entering the Golden Ticket competition where one lucky winner will win an even bigger prize bundle worth over £1,000! Plus, a reusable ASOS Tote Bag and printed tie scarf also comes as standard with every Advent Calendar purchase.
1 x Beauty Works Argan Serum and Mini Comb: 30ml
1 x Caudalie Vinoperfect Serum: 10ml
1 x Charlotte Tilbury Magic Cream: 7ml
1 x Ciate Wanderwand Liner - Champagne Gold (Full Size)
1 x Clinique Take The Day Off Balm: 15ml
1 x Dr Jart Dermask Hydrasolution Sheet Mask (Full Size)
1 x Dr Paw Paw Tinted Rich Mocha Multipurpose Balm: 25ml (Full Size)
1 x Egyptian Magic All Purpose Skin Cream: 7.5ml
1 x Elemis Soothing Apricot Toner: 200ml (Full Size)
1 x Estee Lauder Advanced Night Repair Serum: 7ml
1 x Iconic London Mini Warm and Blushing Eyeshadow Palette (Full Size)
1 x Invisibobble You Dazzle Me Sprunchie (Full Size)
1 x Le Mini Macaron Nail and Cuticle Oil and Mini Nail File: 10ml (Full Size)
1 x Mac Lipstick – Whirl: 3g (Full Size)
1 x OLAPLEX No.3 Hair Perfector: 30ml
1 x Origins Drink Up Intensive Mask 75ml (Full Size)
1 x Primalash Dainty Styles False Lash D60 (Full Size)
1 x Psychic Sisters Aventurine Gua Sha (Full Size)
1 x Revolution Glycolic Acid Glow Polisher: 100ml (Full Size)
1 x Sleek 12 Hour Liner Kohl Pencil – Blackmail (Full Size)
1 x The Ordinary 100% Plant-Derived Squalane: 30ml (Full Size)
1 x This Works Deep Sleep Body Cocoon: 100ml (Full Size)
1 x Urban Decay All Nighter Primer: 5ml
1 x We Are Paradoxx 3 IN 1 Conditioner: 30ml
Classic Beauty Advent Calendar - Worth £99.50, priced at £55 (free delivery - orders over £25) at L'Occitante
The Classic Beauty Advent Calendar is back, and it's better than ever. This year there's 24 days of beauty products that will make your skin feel amazing! You can use these products every day in December to get ready for the holiday season. It's like a little present every morning when you open up this calendar.
It can be stressful during this time of year, so let you can take some stress off your shoulders with all these great beauty products! Plus, if there are any product samples that you don't want or need, just give them away as gifts to friends and family members who would love them too! It's going to be a great month with this new Classic Beauty Advent Calendar. Get yours today before they sell out again!
Product list:
75ml Shea Butter Hand Cream
5ml Immortelle Precious Cream
10ml Verbena Cooling Hand Gel
2ml Shea Ultra Rich Lip Balm
35ml Almond Shampoo
30ml Verbena Body Lotion
10ml Rose Hand Cream
10ml Almond Delicious Hands
35ml Citrus Verbena Shower Gel
5ml Overnight Reset Serum
10ml Shea Honey Hand Cream
35ml Almond Shower Oil
5ml Shea Light Comforting Cream
35ml Almond Conditioner
35ml Citrus Verbena Body Lotion
10ml Cherry Blossom Hand Cream
35ml Repairing Shampoo
5ml Aqua Réotier Ultra Thirst-Quenching Cream
25g Shea Milk Extra Gentle Soap
10ml Shea Intensive Hand Balm
25g Verbena Leaf Soap
35ml Repairing Conditioner
30ml Verbena Shower Gel
10ml Shea Butter Foot Cream.
The MORE, The Merrier Advent Calendar - Worth £132.46, priced at £58.50 (free delivery - orders over £25) at Benefit Cosmetics
This advent calendar has 12 days of beauty treats that are sure to make anyone happy. You can open a door every day and find new favourites in mini sizes. It comes in a special keepsake box so it will be easy to store after all the holidays have passed!
Open one door every day for the 12 days of Christmas with this gorgeous gift from Benefit. You're guaranteed to want to keep this very merry holiday gift all to yourself! Our beloved beauty advent calendar is stocked with 12 of Benefit's bestselling & fan-favourite beauty treats in purse-friendly mini & fun sizes. Open one gorgeous gift a day to reveal your favourite glam go-to's and find new faves at a major steal.
Products include:
12 surprise bestsellers & beauty must-haves!
Cult Beauty Advent Calendar 2021 - Worth £975, priced at £215 (free delivery - orders over £15) at Cult Beauty
The Cult Beauty Advent Calendar 2021 is overflowing with 38 beauty favourites, each carefully chosen to delight you throughout December. A veritable treasure trove of beauty bestsellers, this highly coveted calendar wraps at least a treat-a-day behind each door (some are full to the brim!), making the countdown to Christmas all-the-more exciting. With only a limited number available, once they're gone, they're gone so sign up to make sure you're the first to find out when it launches.
You can rest easy knowing that your favourite products will be delivered right on time, straight to your door for Christmas. Sign up now before these calendars sell out!
Product list:
Jordan Samuel Skin - full size Hydrate the Mist (120ml)
Briogeo - travel size Scalp Revival™ Charcoal + Coconut Oil Micro-Exfoliating Shampoo (59ml)
Victoria Beckham Beauty - full size Posh Lipstick in 'Pout' (2g)
Glow Recipe - travel size Watermelon Glow PHA + BHA Pore-Tight Toner (40ml)
FARMACY - travel size Green Clean Makeup Meltaway Cleansing Balm (50ml)
Live Tinted - full size Hueglow in 'Dawn' (50ml)
Shiseido - deluxe Vital Perfection Uplifting and Firming Cream (15ml)
Augustinus Bader - travel size The Face Oil (10ml)
Sweed Lashes - full size Pro Lash Lift Mascara (8ml)
HUM Nutrition - full size Here Comes The Sun (30 softgels)
Supergoop! - travel size Glowscreen™ SPF 30 (15ml)
Odacité - full size CaR Wild Carrot Serum Concentrate Vital Glow (5ml)
Sunday Riley - full size Auto Correct Brightening and Depuffing Eye Contour Cream (15ml)
SUMMER FRIDAYS - full size Cloud Dew Oil-Free Gel Cream (50ml)
Oskia - full size Isotonic Hydra-Serum (30ml)
Briogeo - travel size Don't Despair, Repair!™ Deep Conditioning Mask (59ml)
The Ordinary - full size Niacinamide 10% + Zinc 1% (30ml)
MOLTON BROWN - travel size Jasmine & Sun Rose Bath & Shower Gel (100ml)
Dr. Barbara Sturm - travel size Glow Drops (10ml)
fresh - travel size Sugar Strawberry Exfoliating Face Wash (50ml)
IT Cosmetics - full size Complexion Perfection Buki Brush
Laura Mercier - deluxe Translucent Loose Setting Powder in 'Translucent' (3.5g)
NARS - deluxe Bronzing Powder in 'Laguna' (1.2g)
Natasha Denona - full size Macro Blade Liquid Liner in 'Black' (0.55ml)
Too Faced - deluxe Better Than Sex Mascara (3.9g)
VIEVE - full size Lip Dew (6ml)
Westman Atelier - full size Eye Pod in 'Tabac' (0.8g)
RÓEN - full size 75° Warm Eye Shadow Palette (4.2g)
THE INKEY LIST - full size Tranexamic Acid Night Treatment (30ml)
Youth To The People - travel size Kale + Green Tea Spinach Vitamins Superfood Cleanser (59ml)
Algenist - full size GENIUS Collagen Calming Relief (40ml)
Charlotte Tilbury - full size Eyes To Mesmerise in 'Amber Gold' (7ml)
Drunk Elephant - travel size T.L.C. Framboos™ Glycolic Night Serum (8ml)
ESPA - travel size Modern Alchemy The Grounding Crystals (55g)
Kate Somerville - travel size ExfoliKate Intensive Exfoliating Treatment (15ml)
Medik8 - deluxe C-Tetra Luxe (8ml)
Patchology - full size Serve Chilled Bubbly Eye Gels (1 x pair)
Bella Freud - full size Loving Candle (Tuberose & Sandalwood) (190g)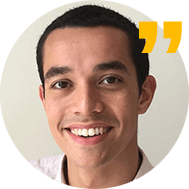 Tom's Tips for The Body Shop
We have 446 The Body Shop deals and 656 The Body Shop discount codes on Latest Deals.