Trixie Vario Transport Box at zooplus Only £49.99
Available from zooplus
The foldable Trixie Vario Transport Box is a versatile item, acting as a transport crate during car journeys as well as being a great pet home. The water-resistant nylon material is perfect for use outdoors and thanks to the soft floor mat offers your dog the ideal space to sleep and relax.
Transport crate, dog house, pocket for accessories - when you travel with your dog, you need plenty of things with you, in order to ensure your dog's safety during travel and to offer a species-appropriate haven. The Trixie Vario Transport Box does just that, offering everything you could possibly need. On the underside of the crate are Velcro bands, which fasten the box to the floor of the boot or to the sit and prevent it from sliding around. A special twist is the removable nylon apron which fastens over the bumper and protects it from scratching claws when your dog is getting in and out of the car. Nylon is particularly easy to clean and resilient, being both wind and water resistant and ideal for use outdoors.
The Trixie Vario Transport Box can be easily turned into a dog house. Floor straps and pegs included with the crate help to secure the box firmly to the floor. A soft floor mat made from imitation sheepskin adds the feel-good factor! It is not only soft and cuddly for sleeping on but is also washable at 30°C and particularly easy to clean. It is easy for your dog to enter the box as it can be opened on three different sides. A top mounted net insert allows for optimum ventilation in the transport box and can be closed when there is too much sun coming in or it starts to rain. A bottle holder and small side pocket offer additional storage space. In terms of storage, the Trixie Vario Transport Box is entirely foldable and can fit into any space, regardless of its size.
Trixie Vario Transport Box at a glance:
Versatile foldable dog transport box
Transport box and dog house in one
Made from robust polyester
Suitable for use outdoors
Particularly stable thanks to metal frame
Opens on three sides: your dog can choose its entrance
Net insert for good ventilation
Upper net insert that can cover and protect your dog
Velcro fasteners underneath to prevent the box slipping
Removable nylon apron to protect your car bumper
Can be fastened to the floor with straps and pegs
With side pocket and bottle holder
Cuddly layer made from imitation sheepskin
Colour: black/grey
Material: sturdy polyester
Grid type: metal frame
Frame material: iron with powder coating
Optimum ventilation: net inserts on the left, rear (in upper area) and on top
Available in different sizes
Sizing chart:
Size Outer dimensions (L x W x H) Empty weight of article
20 46 x 61 x 43 cm 3.6kg
30 51 x 76 x 48 cm 4.38kg
40 61 x 91 x 58 cm 5.62kg
50 71/61 x 99 x 67 cm 6.4kg
Please note: This kennel is not suitable for carrying dog or cats. It is not suitable to be used as a pet carrier or crate. It is designed to be a place to retreat and sleep at home, while travelling, at shows and tournaments and can be used as a closed element in the car. The travel kennel is not intended to house pets in their owners' absence due to the danger of the material becoming damaged and allowing the pet to escape.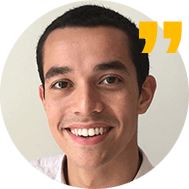 Tom's Tips for zooplus
We have 39 zooplus deals and 97 zooplus discount codes on Latest Deals.