Super Cheap Valentines Gift Ideas for Men!
Available from LatestDeals.co.uk
There are lots of pretty gifts and flowers around for women for Valentines Day but I like to get my other half something nice too so I have put together a list of gifts for men for Valentines Day for all budgets.
Lots of ideas here. Jackets, shirts, jeans, hoodies, underwear, accessories etc - everything is also 25% off at the moment too so grab a bargain!
MAN AFTERSHAVE BALM - Was £5 Now £2
MENS ACTIVATED CHARCOAL PEEL OFF MASK - Was £1 Now 75p
LONG SLEEVE MUSCLE FIT DENIM SHIRT - Was £20 Now £15
JERSEY UTILITY ZIP OVERSHIRT - Was £20 Now £15
7 PACK MAN TRUNKS - Was £20 Now £15
CROC EFFECT WALLET - Was £8 Now £6
MAN SCRIPT CLASSIC WATCH - Was £15 Now £11.25
MA1 BOMBER JACKET - Was £22 Now £16.50
I have bought a few experiences from here over the years for my other half, track days and flying a plane for birthday's and anniversaries and they always go down really well and you can make a day of it too.
Full Day Paintballing for Two - £25
Valid at 99 locations for 10 months and you get all the equipment too!
Afternoon Tea and a Cocktail for Two at Revolution Bars - Was £35 Now £26
46 locations around the county and valid all year round. Woo Woo for me!
Three Course Meal with Glass of Wine for Two at Prezzo - £29.99
183 Locations and valid for 10 months but you can't use it on actual Valentines Day but great value for less than £15 each
2 for 1 60 Minute Segway Experience - Was £78 Now £34
12 locations around the country and you get all the safety gear and a certificate too - looks lots of fun!
007 Modern Aston Martin Vantage and 70's Vantage Driving Blast - Was £99 Now £49
Drive an Aston Martin V8 Vantage and a 1975 Aston Vantage for three miles each! 13 different locations minimum age 17 - wow!
6 Mile Blue Skies Helicopter Tour with Bubbly for Two - Was £79 Now £55
42 locations and valid for 6 months.
Ferrari and Lamborghini Driving Blast - Was £79 Now £59
29 locations and valid for 10 months. Drive each car for 3 miles each and you get a certificate too!
One Night Glamping Break for Two - £55
32 locations and valid for 10 months.
Debenhams are offering free delivery on everything with the code SH9A at checkout and they also have a great sale on too!
Dead Man's Fingers - Rum Taster Gift Pack - £12 Delivered with Code
Red Herring - Men's navy linked analogue watch - Was £45 Now £13.50 delivered with code
Hammond & Co. by Patrick Grant - Brown Leather Ribbed Gloves - Was £40 Now £12 delivered with code
Calvin Klein - 2 Pack Black and White Logo Trunks - Was £32 Now £19.20 delivered with code
Debenhams - Giant Gummy Pick 'N' Mix - Was £10 Now £4 delivered with code
Silverlit - Air Tornado Remote Control Helicopter - Was £25 Now £7.50 delivered with code
1778 - Grey Holdall Bag with Wool - Was £75 Now £37.50 delivered with code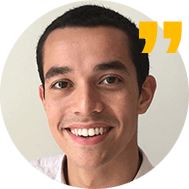 Tom's Tips for LatestDeals.co.uk
1) Search for discount codes here
2) Sort deals by category and topic
3) Find deals for a specific retailer here
4) Use our Amazon tool to find hidden discounts
5) Want to make money online? Top paid survey sites
We have 117 LatestDeals.co.uk deals and 11 LatestDeals.co.uk discount codes on Latest Deals.