Wallflower 'Dwarf Scented Mixed'
Available from Thompson & Morgan
£2.99
2 people like this deal
Get Deal
Description
Description
Sometimes the old methods are the best, and that's exactly why we've added good, old fashioned bareroot wallflower plants to our range. Wallflower 'Dwarf scented Mixed' can be planted straight out into beds, containers and borders to create a fantastic tapestry of scented colour in the following spring. Tough, compact and reliable - this short lived perennial is tough enough to cope in even the poorest of soils. Height: 25cm (10"). Spread: 20cm (8").
Culinary note: The tender young shoots can be cooked and eaten as a vegetable. For more details about edible flowers click here.
Bare Roots
This is the traditional format for wallflower planting, tried and tested by generations of gardeners. Planted this way you will have earlier results in spring and many more flowers compared to pot grown plants. Your plants have recently been dug up from the ground and may look slightly wilted and sad on arrival. You may also notice a cabbage smell – this is nothing to worry about - despite their pretty flowers, wallflowers are actually from the same family as cabbages and other brassicas!
For best establishment soak the roots in water for an hour or so before planting. These strong field-grown plants will perk up quickly within one or two weeks once planted into your borders or patio pots.
Codes
Thompson & Morgan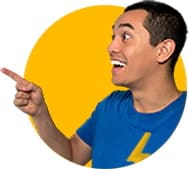 Tom's Tips for Thompson & Morgan
- Orders for packets of seed incur a delivery charge of £2.95
- Orders which include any other products will incur a delivery charge £4.95
- Where an order includes both packets of seeds and other products a maximum delivery charge of £6.90-ish will apply, regardless of the number of items ordered.
- Larger items will incur a higher delivery charge - this will be displayed in your shopping basket.