What's Reduced at B&M? - Inc. Christmas, Home, Electricals & More (Read Post)
Available from B&M
There are deals galore at B&M, and you can save on everything from kids toys and electrical items, to food and drink and homeware. It's always worth taking a look at what B&M have on offer, so I've put together this post featuring some of the top deals available now for various categories.
Whether you're hosting Christmas and you want to be prepared, you're shopping for deals on gifts, or you just fancy making the most of some good offers, there are plenty to look through at B&M! Below you'll find some of the best deals available across Christmas, Home, Electricals, Food & Drink, Beauty and Toys.
REMEMBER - B&M don't sell online, so if you see anything that you're interested in, you'll need to head to your local store to see if it's in stock (you can always try calling them before making the trip down to check they have it!).
There are some great deals on Christmas essentials at B&M, from LEGO toys for gifting, to Christmas wrapping and decorations, there are lots of different items on offer. There are some really lovely decorations that are ultra-affordable, so if you don't want to break the bank but you've been looking out for some pretty, festive items to add to your home, it's worth taking a look!
Eucalyptus & Laurel Light Up Wreath - Was £15 Now £8
Light Up Snowy Wooden Tree - Was £8 Now £4
Gold Candle with Lid - Lotus & Mint Tea - Was £2.50 Now £1.50
Traditional Christmas Gift Ribbon 2.7m - Red (Assorted styles & colours) - 3 For £5
B&M have some great offers on home accessories and furniture. You can find deals on everything from cushions and bedding sets, to coffee tables and chairs. Prices start from just 50p, and they've got some adorable bits for a kids bedroom, such as armchairs, drawer sets and more. They've even got some stylish drinks trolleys reduced, that will be ideal if you're hosting Christmas this year.
Deco Glam Drinks Trolley - Gold - Was £40 Now £30
Gatsby Glass Marble Coffee Table - Was £50 Now £40
Karina Bailey Crystal Marble Cushion 48 x 48cm - Blush - Was £2 Now £0.50
Ella Mosaic Table Lamp - Black - Was £18 Now £10
Whether you're looking for tech gifts you can give this Christmas, or you're looking for some good deals on appliances, B&M have a good selection of electricals on offer. From speakers and headphones to air fryers and kettles, there are discounts on top brands including Tefal, Panasonic and more, so, it's definitely worth taking a look if you're in the market for a few new bits.
Panasonic TMax5 Party Speaker - Was £99 Now £49
Blaupunkt Cordless Hand Held Vacuum - Was £40 Now £30
Slush Puppie Milkshake Machine - Was £24 Now £20
Goodmans Colour Changing Glitter Speaker - Was £20 Now £15
Buying toys and games for the kids around Christmas can be so expensive, so it's always worth checking B&M to see if there are any good deals on what you're looking for. At the moment, they've got offers on top toy brands including LEGO, Barbie, Crayola and more!
LEGO Batman: Cowl - Was £49.99 Now £40.99
Peppa Pig Bath Squirters - Was £6.99 Now £5
Paw Patrol Movie Mission Pup - Chase - Was £24.99 Now £20
Disney Frozen 2 Singing Anna Doll - Was £19.99 Now £16.99
From tasty treats and wine to protein snacks and energy drinks, there is something for everyone in the B&M food and drinks deal section. Whether you've got a sweet tooth and are looking for deals on chocolate and fizzy drinks, or you're looking for some bits to keep any house guests occupied over the festive period, there is lots to choose from.
Movie Night in Box - Was £1.99 Now 50p
Highland Signature Selection Shortbread 500g - 2 For £3
Don Simon Nature Sauvignon Blanc Wine 75cl (selected wines) - 2 For £8
Kopparberg Strawberry & Lime Cider 4 x 500ml - Was £5.99 Now £4.99
There are some great reductions in health and beauty at B&M, including some gift sets that would make excellent Christmas gifts. From nail polish sets and face masks, to make up brush kits and glitter fragrances, there are a good range of products for different age ranges. There are items from FCUK, Remington, Joop and more, so it's worth taking a look! If you're just looking to stock up on some everyday bits, there are also offers on TRESemme shampoos and conditioners, Nivea skincare, dental products and more.
Profusion Cosmetics Advent Calendar - Was £15 Now £8
The Hair Lab Styling Tong - Lilac - Was £2.99 Now £1
FCUK Her Fragrance Set 3pc - RRP £40 Was £14.99 Now £12.99
Friends Nail Polish Set - Was £5 Now £3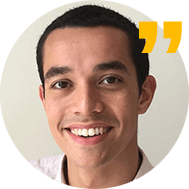 Tom's Tips for B&M
We have 7,206 B&M deals on Latest Deals.