The Works HUGE Up To 90% Off Sale Inc Crafts, Toys, Games & Books From 25p
Available from The Works
Description
Latest Deals has partnered with The Works to show you some of the top picks from from their HUGE up to 90% off New Year Sale. They have over 600 lines including toys, crafts, books, homeware, stationery, art supplies and more with prices starting from just 25p!
They have lots of Union Jack themed accessories and decorations super cheap which would be ideal if you are planning a Platinum Jubilee party this year over the 4 day bank holiday weekend. They also have loads of Christmas Advent calendars, stocking fillers, crafts and activities which you can buy now and put away for next Christmas with one less thing to worry about.
You get free home delivery when you spend £30 or more (£2.99 under) or next day delivery for £2 over £30 or free click and collect to store when you spend £10 too.
Zapf Lil Snaps Minis: Assorted - Was £4.99 Now 75p
Make a cute doll, stylish fashion accessory or key ring with this fantastic set! Change the doll's head, torso and legs to create a completely new character in fun combinations. In addition, LIL'SNAPS gives the unique possibility of latching the dolls on a bracelet, necklace or key ring.
Union Jack Cutlery & Banners - 25p - 50p
Celebrate the Platinum Jubilee in style and on a budget with these great Union Jack themed plastic cutlery and banners - get all four items for just £1.25 instead of the original price of £6.99
Inflatable Games Controller Seat - Was £12 Now £6
Game in style and comfort with this Inflatable Games Controller shaped seat. Ideal for gaming dens, playrooms, bedrooms and more. Always sit comfortably when you are playing games with this inflatable seat.
My Storybook Advent Calendar - Was £17.99 Now £5
Check out this Story Book Advent Calendar this year and enjoy a new story every day as you do the countdown to Christmas.
The Christmas Elf's Magical Bookshelf Advent Calendar - Was £29.99 Now £12.50
Containing 24 mini picture books, one to take out and read in the lead-up to the big day, this 24-book boxed-set advent calendar will take you on a new adventure every day. And when Christmas Day arrives, you'll have your very own bookshelf to hold all your books which can be read and enjoyed over the year.
The Batch Lady Cook Book - Was £20 Now £8
Dubbed as cooking's answer to Mrs Hinch! With over 80 delicious, home-cooked recipes that are quick to make, create and store, Suzanne's brilliant recipe combinations and time-saving tips will transform your kitchen, and will buy you back extra hours in your week.
Horrid Henry the Complete Story Collection: 24 Book Set - Was £143.76 Now £15
Read all about a horrid naughty child named Henry who is always up to mischief and trouble in this complete 24 boxed book set.
Elf Monopoly Board Game - Was £29.99 Now £20
Join Buddy the Elf in the magical land of New York City, and relive his adventures as he explores new places and saves Christmas with Santa. This custom edition of MONOPOLY will have you collecting and trading wondrous landmarks along the path of Buddy's journey, like Santa's Workshop, Gimbels Toy Department, and the Lincoln Tunnel.
The Duke: 100 Chapters in the Life of Prince Philip - Was £15.99 Now £3
Prince Philip says 'the impression the public has got is unfair', though he doesn't go to great lengths to defend himself. Ian Lloyd brings to life some rare aspects of his character, from a love of poetry and religion to his fondness for Duke Ellington and his fascination with UFOs. Lloyd also explains why for over seven decades the Duke of Edinburgh has been the Queen's 'strength and stay' - and why he is regarded by many as a national treasure.
Giotto Art Lab Easy Drawing Set - Was £23.95 Now £10
How many things can you make with a circle? Find out with this wonderful set, packed with templates and creative book so you can easily draw and colour birds, spaceships, moons and more!
Includes:
30 x sheets of A4 90gsm white paper
24 x coloured crayons
12 x double coloured pencils
1 x scraper
1 x pencil sharpener
1 x creative book
1 x cardboard with shaped cut outs
American Crafts: Project Life Heidi Swapp 100 Piece Card Kit - Was £14.99 Now £7
Discover a quick and easy way to scrapbook with Project Life! No techniques, no glue, no stressing over design. It's about simplifying the process of memory – helping to save you time and hassle.
Includes:
24 x overlay cards (4 x 6 inch)
24 x overlay cards (3 x 4 inch)
8 x slide cards (four 3 x 4 inch and four 4 x 6 inch)
44 x chipboard embellishments
The Works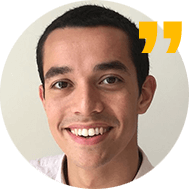 Tom's Tips for The Works
Save on delivery and choose free click and collect.