Marriage Allowance to HMRC is worth >£900 as You Can Backdate It
Available from GOV.UK
FREE MONEY IF CLAIMED ***NOW***: A new claim for Marriage Allowance to HMRC is worth >£900 as you can backdate it, ie you can get it paid for 2015-2018/19
***ACT NOW TO CLAIM BEFORE THE TAX YEAR ENDS APRIL 5TH.*** You can currently backdate your claim for Marriage Allowance back to when it started in 2015 giving you 3 years of this tax break now plus the increased 2018/19 marriage allowance follows on automatically. So it would be worth £662 free money/ tax refund for you IMMEDIATELY with another £238 to follow this tax year. See link for details. All can be done online in 5 minutes.
How does it work? Marriage Allowance lets you transfer £1,100 of your Personal Allowance to your husband, wife or civil partner.
This can reduce their tax by up to £238 every tax year (6 April to 5 April the next year).
To benefit as a couple, you need to earn less than your partner (who must be a basic rate taxpayer ie less than £43,000 income) and have an income of £11,000 or less.
You can still qualify if your partner earns (say) £50,000 but has pension contributions sufficient to bring them down to under £43,000 income after deductions.
For those wondering if you need to claim this every year, ie you already claimed last year or the year before - the HMRC answer is no you don't, it's automatically applied to future years as long as you both qualify. My answer is: check you get it in subsequent years - as I know a case where this did not happen, fault lying @ HMRC.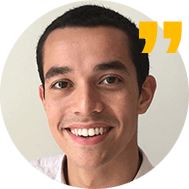 Tom's Tips for GOV.UK
We have 10 GOV.UK deals on Latest Deals.