British Gas/EDF Energy Customer*? Apply for the Warm Home Discount Today (£140)
Available from British Gas Business
EDF Energy Customer? Visit the following link; https://my.edfenergy.com/warm-home-discount
Warm Home Discount
We know winter bills can be a bit tricky, so check if you qualify for the warm home discount this year
The British Gas 2018/19 Warm Home Discount scheme is open for applications
Our scheme is first come first served and even if you have received the discount previously, you'll need to apply again for future schemes.
For further information on the Warm Home Discount scheme, please visit;
https://www.gov.uk/the-warm-home-discount-scheme
What is the Warm Home Discount scheme?
The Warm Home Discount scheme (WHDS) offers a one off payment of £140 (inclusive of VAT) towards the energy bills of households that need it most in England, Scotland and Wales.
The scheme was introduced by the Government in April 2011 and administered by energy suppliers. The discount is provided to eligible customers as a payment credited to their energy account, or as a £140 credit on their prepayment card or key, during the winter.
The Warm Home Discount Scheme separates eligible households into two groups - the 'Core' group and the 'Broader' group.
▪Core group (Pension Credit customers)
▪Broader group (existing British Gas customers)
Warm Home Discount - Need To Know;
You will need to apply for the scheme each year in order to be considered for payment and we reserve the right to close the scheme to applicants at any point.
In order to complete a registration we will need details of all the benefits you receive and amounts, as well as any other household income. Please have this information when you call us.
Please also keep any correspondence you may have confirming household income or benefits gained, as you may be asked to provide documentary evidence to support your claim, as required by Scheme Guidelines.
Credit customers and Pay as you go customers can call us on: 0333 202 9802[2]
The Small Print*
[1] We reserve the right to close the scheme to applicants at any point..
Subject to eligibility. Household income includes War Disablement Pension, Disablement Pension Allowance and Working Tax Credit. Household income excludes Council Tax Benefit, Housing Benefit, Attendance Allowance, Disability Living Allowance or PIP, Child Benefit and Child Tax Credit; and is before tax and National Insurance are deducted (gross income).
[2] We may record calls to help improve our service to you. Calls to 0800 numbers are free from mobiles and landlines. Calls to 0330/0333 numbers will cost you no more than 01 or 02 numbers from landlines and mobiles. If you get 'inclusive minutes' with your package, calls to 0330/0333 numbers will be part of these.
[3] Eligibility requires the customer household to include a child aged 5 years or under or for the account holder (or partner) to be in receipt of Child Tax Credit that also includes disability or severe disability element, Disability Premium, or Pensioner Premium.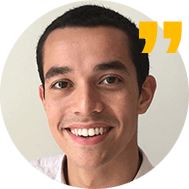 Tom's Tips for British Gas Business
We have 10 British Gas Business deals on Latest Deals.