Choice of Three Argon Oil Samples
Available from Simply Argan Oil Shop
select a free sample of our simply argan oil, simply argan night oil and our arbre d'or perfume.
please note that we only send out free samples once per address and/or per person and you will not receive free samples if we have previously sent them to you or to your address unless these are requested when you are making a purchase with us or unless you opt to pay for postage for them.
please make sure to carefully enter your email address correctly as we send an automated email to confirm your order of free samples and your order will not be dispatched if this email is returned as failed to deliver.
please select which you require from the drop down lists above and click add to cart. you may choose one set of samples for free. if you want more than one set of samples we charge £1 per sample up to a maximum of 100 samples. please refer to our terms and conditions.
simply argan oil
simply argan oil is described as a miracle oil for skin, hair and lips. simply argan oil is the finest, organic and ethically sourced 100% pure argan oil and each batch we import is tested and certified in a uk laboratory.
simply argan oil helps repair damaged, and maintains healthy, skin, protects against free radicals and nurtures hair, nails and lips. simply argan oil is renowned as the natural anti-ageing cosmetic product. it is rich in freulic acids, eight essential fatty acids, carotenoids, anti- oxidants, sterols, saponins and polyphones. it also contains very high levels of vitamin e which is essential for the skin. to find our more, including the science, click here.
simply argan night oil
this is an amazing leave on overnight oil with lavender, sweet orange and sandalwood essential oils and, of course, simply argan oil.
this is a beautiful, calming and relaxing dual purpose oil that will nurture and rejuvenate your skin whilst aiding a restful and natural sleep.
the beneficial effect of simply argan oil on the skin is augmented with the well-known dermatological benefits of lavender and sandalwood which help soothe, repair and tone the skin.
arbre d'or eau de parfum
arbre d'or eau de parfum, shorlisted for the pure beauty awards 2016 best new female fragrance, is a subtle and delicate perfume that has been created exclusively for simply argan. it combines the elegant fragrances of jasmine and orange blossom with subtle patchouli for an exotic touch. it has distinctive floral notes and truly is a beautifully alluring feminine and indulgent fragrance.
arbre d'or, which translates as "tree of gold", takes is name from the argan tree which fruit produces our signature golden oil. just as our argan oil is liquid gold from the argan tree we wanted to create an exquisite golden fragrance that truly reflect our philosophy of purity, elegance and quality.
Qty FromQty ToUnit Price1£0.002100£1.00You will earn 0 points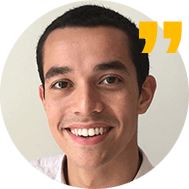 Tom's Tips for Simply Argan Oil Shop
- Usually, if you sign up to their newsletter you can get a 10% discount code.
- Standard delivery costs £3.95.
We have 75 Simply Argan Oil Shop deals and 71 Simply Argan Oil Shop discount codes on Latest Deals.