Any Do: To-Do List, Calendar, Reminders & Tasks (Android/iOS)
Available from Google
Platforms
Yes, this app has always been free (there is a premium version also for those that want the whole experience) but the point of sharing this is due to the fact that it works out much better than so-called "pro" reminder apps. This particular app offers to sync your reminders across your Google devices, and other features as well.
Any.do is my go-to app for notes so that I always remember what I need to pick up and bring, if I ever forget about it.
Recommended by NYTimes, Lifehacker, USA Today, Forbes and many more, Any.do is a FREE to-do app that helps millions of people to get more done and organize their lives.
People use Any.do to add & track tasks, set reminders, create smart lists, plan their day and collaborate on shared projects, minus the typical hassle & costs.
❝All I really want in a to-do list app — a way to quickly add tasks, prompts and lists to get me through my personal day❞ - USA today
To-do list you'd actually stick to.
▸ Add tasks and manage shared projects
▸ Label to-do's with colors to set priorities & categories
▸ Organize tasks under lists
▸ Prioritize tasks on your checklist with a daily planner
▸ Add & review to-do's instantly with a home-screen widget
❝With the ability to tackle recurring tasks, plus timed and location-based reminders, this daily management app serves as an elite to-do solution.❞ - Complex
Never forget a thing.
▸ Set classic reminders for one-time events
▸ Add recurring reminders for repeating activities, appointments & events
▸ Use location-based reminders to get timely info when you hit specific destinations
▸ Get missed call reminders so you never forget to call back
▸ Receive meetings follow-up reminders to handle important action items
❝Its can-do-spirit can be contagious. Seeing your tasks neatly displayed in Any.do, you may find yourself thinking 'Hey, I can do this!'❞ - Wall Street Journal
Turn your calendar into productivity tool.
▸ Overview calendar events and tasks simultaneously to manage your time smarter
▸ Quickly slide-through the days to browse through tasks & events
▸ Add to-do list items & calendar events from a single view
❝Some days you feel lucky to remember your own name, much less your task list - In steps Any.do.❞ - The Muse
Plan your day in seconds.
▸ Quickly prioritize to-do's to achieve what matters most
▸ Get less-important tasks rescheduled automatically
▸ Get today's plan done in the hour that works best for you
❝A simple interface with powerful features.❞ - Forbes
Shop smarter.
▸ Get grocery list items auto-sorted by aisles
▸ Get personal shopping recommendations
▸ Collaborate on grocery lists with friends & family
▸ Create numerous shopping lists for your favorite stores
▸ Auto-receive the grocery list when entering the supermarket
❝not only free and great looking, but that is also simple and even fun to use.❞ - Guiding Tech
Work with your favorite tools.
▸ Manage your to-do list with Alexa
▸ Get more done with Google Assistant
▸ Access Any.do with Siri
▸ Add tasks from Slack
❝Simple, yet powerful app.❞ - NYTimes
Get more done anywhere.
▸ Work freely on any Android & iOS device
▸ Manage your tasks comfortably on both PC & Mac
▸ Get your to-do list done remotely with Apple Watch & Android Wear
▸ Boost productivity on the web with Chrome & Firebox extensions
❝powerful, flexible, and it looks great, too.❞ - Lifehacker
Unlock the power of voice.
▸ Add tasks hands-free with your voice
▸ Dictate new events
▸ Ask for today's agenda remotely
▸ Use your voice to manage your to-do list
❝Elegant and technically advanced.❞ - PCmag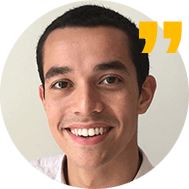 Tom's Tips for Google
If this post goes to a Google Form please note you may be giving your data to third-parties. Anyone can create a Google Form and we are unable to verify whether Google Forms published on LatestDeals.co.uk are created by and managed by the brands they are purported to be from. We do not recommend sharing your personal data with Google Forms and you do so at your own risk.
We have 148 Google deals on Latest Deals.