Free Coffee Grounds at Starbucks for Your Garden and Compost Bin!!!
Available from LatestDeals.co.uk
was in Starbucks today and noticed a bag of used coffee grounds on the table - apparently they are giving this away and have been for years.
Apparently a lot of people are even re-using the used coffee for a freebie lol
Cant say I have tried it but.....
Good for your compost bin but if you add it to your soil ensure you wash it as used grounds are acidic - If you have plants that like acidic soil like Lemon trees etc them just bung em in the soil and dig it in!
https://www.gardeningknowhow.com/composting/ingredients/coffee-grounds-gardening.htm
I believe Waitrose , Costa and Cafe Nero also offer them free too!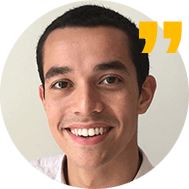 Tom's Tips for LatestDeals.co.uk
1) Search for discount codes here
2) Sort deals by category and topic
3) Find deals for a specific retailer here
4) Use our Amazon tool to find hidden discounts
5) Want to make money online? Top paid survey sites
We have 127 LatestDeals.co.uk deals and 13 LatestDeals.co.uk discount codes on Latest Deals.