Free Cooking Food Box worth £9.99
Available from Simply Cook
I came across this free cooking food box worth £9.99. You do need to pay a £3 postage fee but the reviews seem to say it's worth it when I checked. They contain ingredients to make four meals according to the website.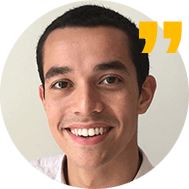 Tom's Tips for Simply Cook
Simply Cook is a great way to get tasty recipes and food delivered to your door. It is a subscription service.
You can cancel at any time after your initial 7-day trial period and will not be charged for cancellation. If you cancel before the first box has been sent, they reserve the right to cancel your order and provide a refund of the payment. You can re-subscribe at any time following cancellation.
In order to cancel your Simply Cook subscription, you can log into your account section of the website or email hello@simplycook.com to request cancellation.
We have 22 Simply Cook deals and 61 Simply Cook discount codes on Latest Deals.