FREE The Santa Clause Film For ALL Sky Customers
Available from SKY Store
Great freebie from Sky for all of it's customers available from now until New Years Eve (31st December)
Download and keep the film The Santa Clause from Sky.
Just press your voice search and say "The Santa Clause" and it should come up or type in Tim Allen and it should bring it up like my picture below.
A Disney movie in the old style, in which divorced Scott Calvin (Tim Allen) has his little son Charlie (Eric Lloyd) back for Christmas Eve and tries to bolster the kid's belief in Santa, which is being destroyed by his stepfather (Judge Reinhold). What Scott isn't prepared for is the real Santa falling to his death after making a pancake landing on his roof, and Scott becoming the next Santa. Allen gamely ho-ho-hos and there's a lot to enjoy in a seasonal yarn that spawned to sequels. The script occasionally shows flashes of wit above its station, which. along with Allen's fun turn and Reinhold's snazzy sweaters, overcome the film's sticky sentiment.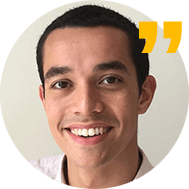 Tom's Tips for SKY Store
We have 13 SKY Store deals on Latest Deals.