Free S.Pellegrino Essenza - the Insiders Campaign
Available from Theinsidersnet
Would you like to discover S.Pellegrino
Essenza, the gentle bubbles of S.Pellegrino with the natural essence of Mediterranean fruits? Our new campaign with S.Pellegrino
Essenza invites you to enjoy the signature bubbles of S.Pellegrino sparkling water with the subtle and all-natural fruit flavoured notes of the Mediterranean - a calorie free drink that pairs tastefully with your meals.
We are on the lookout for 1000 Insiders to try S.Pellegrino
Essenza and then let us and your friends know how much you have enjoyed these refreshing drinks and what your best food pairing combinations were!
Are you interested? Simply register below before 18th October to take part.
What can you expect?
If selected, you will join us in reviewing:
S.Pellegrino
Essenza Lemon & Lemon Zest
S.Pellegrino
Essenza Dark Morello Cherry & Pomegranate
S.Pellegrino
Essenza Tangerine & Strawberry
What do we expect from you?
If shortlisted, we invite you to purchase S.Pellegrino
Essenza Lemon & Lemon Zest, Dark Morello Cheery & Pomegranate and Tangerine & Strawberry up to a total value of 12 GBP. You can find S.Pellegrino
Essenza at Tesco and Asda stores as well as online at Tesco, Asda, Amazon and Ocado.
Please note: In this campaign, you will have the opportunity to try up to 3 flavours of S.Pellegrino
Essenza. As the availability of products differs between retailers, the number of flavours you can try will depend on in-store availability.
All shortlisted Insiders will have 4 days to purchase S.Pellegrino
Essenza and to upload their receipts on our campaign page in order to be selected for the campaign.
IMPORTANT: Make sure that all your receipts are for the purchase of S.Pellegrino
Essenza products only (there should be no other purchases on the receipt) and keep them on file until receiving your refund.
WE WILL REIMBURSE YOU FOR THE COSTS INCURRED
Scan or photograph your receipts (up to 3 files in JPEG or PDF format) so that you can upload them to our campaign site.
Go to our website www.theinsidersnet.com, visit the S.Pellegrino
Essenza campaign page and click on the 'Upload receipt' tab.
Please enter your bank details as requested to receive a refund of your purchases up to a maximum of 12 GBP (please have your IBAN and SWIFT ready).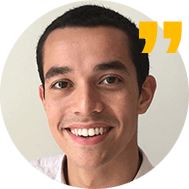 Tom's Tips for Theinsidersnet
We have 10 Theinsidersnet deals on Latest Deals.