Hipp jar for free
Available from Shopmium
The "Try NEW pure and mixed vegetable jars for FREE" offer is valid only for the purchase of one of the following new HiPP Organic pure and mixed vegetable jars: - HiPP Organic jar pure white carrot 125g - HiPP Organic jar pure parsnip 125g - HiPP Organic jar pure peas 125g - HiPP Organic jar mediterranean vegetables with aubergines 125g - HiPP Organic jar buttered vegetables 125g - HiPP Organic jar vegetables with fish pie 125g - HiPP Organic jar tender carrots and potatoes 125g - HiPP Organic jar mixed vegetable medley 125g - HiPP Organic jar tasty vegetable risotto 125g - HiPP Organic jar cheesy spinach & potato bake 125g - HiPP Organic jar sweet squash & chicken 125g - HiPP Organic jar my first sunday dinner 125g - HiPP Organic jar vegetables with rice & chicken 125g - HiPP Organic jar penne with tomato & courgette 125g - HiPP Organic jar spaghetti bolognese 125g
Recommended retail price (RRP) is of £0.90. The RRP is for information only and is subject to variation across retailers and stores. Maximum refund of £1.08.
The cash back will be credited to your nominated PayPal or bank account upon scanning the barcode of the product and presenting a picture of the appropriate product on the receipt (proof of purchase). The offer is limited to one cash back request per customer/ PayPal or bank account / email address.
This offer cannot be combined with other special offers and will be rebated providing the total rebate amount is not more than the final purchase price of the product.
This product is available from 24/08/2017, whilst stocks last and at a maximum deadline of 24/09/2017. This offer is subject to the availability of the product in the UK. Any cash back request should be submitted no later than 27/09/2017 and should abide by Shopmium's Terms and Conditions.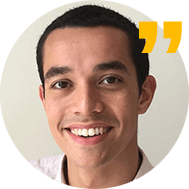 Tom's Tips for Shopmium
We have 639 Shopmium deals on Latest Deals.