Little Seedlings Club: March Workshop - the Secret Life of Roots at Dobbies
Available from Dobbies
Little Seedlings Club: March Workshop - The secret life of roots
29 February 2020 - 01 March 2020
Price: Free
Join us in March when we'll go below the surface of the soil and look at the different types of roots in the garden.. This workshop with cover:
• Why roots are so important
• Types of roots (practical content)
• High-flying roots – aerial roots
• The mystery of mistletoe
• Best of friends – the relationship between roots and fungi
• Digging deep – the roots that grow the largest and fastest
• Roots that can hold their breath
• Enemies of the root
• Practical – growing carrots in a pot
Dates and times for our Little Seedlings Clubs vary by store and not all stores are able to participate. To see the time(s) available at your local Dobbies store just click on the 'Book now' button below. Advanced booking required. Children must be accompanied by a parent or guardian.
Here are the details of the workshop:
Workshops last for approximately 60 minutes and are free to attend
Advanced booking is essential
Each child will receive a membership pack containing an attendance card, meal offer and stickers
Children will learn about the topic, and there will be a game and/or activities
Suitable for children aged 4 - 10 years
Parent(s) must stay with children for the duration of the club
The club runs on the first Sunday of every month. Times vary per store. Some stores may have additional workshops on Saturdays
Little Seedlings Club is currently not running at: Aylesbury, Brighton, Bury St Edmunds, Cadnam, Derby, Gailey, Gloucester, Harlestone Heath, Havant, Keston, Lelant, Pennine, Royston, Rugby, Stapleton and Woodbridge.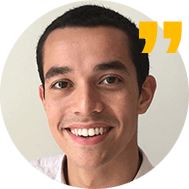 Tom's Tips for Dobbies
We have 16 Dobbies deals on Latest Deals.