PushFit Pro Push up Workout Tracker Was £2.99 Temp Free
Available from Apple
You do push-ups. PushFit counts.
PushFit Pro is a simplistic push-up counter and tracker. PushFit Pro allows you to workout at home, at the gym, or anywhere! Start your workout by placing your device on the ground under your chest. As you do push-ups, the proximity sensor in your device will automatically count and record your push-up reps. PushFit Pro allows you to visualize workout history and patterns with graphs and calendars.
The push-up is the perfect workout. It's simple, functional, and can be modified for any fitness level. PushFit is perfect for anyone trying to increase strength or endurance. PushFit Pro can easily be added to any workout routine.
The push-up targets:
- Pectorals, Chest muscles
- Deltoids, Shoulders
- Biceps, front of upper arms
- Triceps, back of upper arms
- Abdominals
- Serratus anterior, side of the chest beneath the upper arm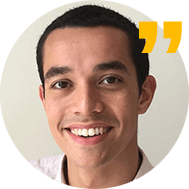 Tom's Tips for Apple
We have 117 Apple deals and 21 Apple discount codes on Latest Deals.