SkySafari Astronomy Guide to Night Sky Was £2.49
Available from Apple
SkySafari is a powerful planetarium that fits in your pocket, puts the universe at your fingertips, and is incredibly easy to use!
Simply hold your device to the sky and quickly locate planets, constellations, satellites, and millions of stars and deep sky objects. Use Augmented Reality (AR) mode to blend a simulated sky chart with a real view of your surroundings.
Packed with interactive information and rich graphics, discover why SkySafari 6 is your perfect stargazing companion under the night sky.
Here's what's new in version 6:
1) Complete support for iOS 13 and iPhone 11. We got you covered and release regular updates.
2) Clouds and Astronomy. Two words that rarely go together. Rewritten from the ground up, SkySafari 6 will (optionally) back up all your settings files and make it easily accessible to multiple devices as well as from our new web interface, LiveSky.com.
3) Say It. Ever just wanted to just yell at your device and tell it what to do!? SkySafari 6 adds basic voice control for a wide range of operations. Say "select Jupiter," "search for Titan," "center on Polaris" and SkySafari will do the work for you. Yelling optional.
4) Redesigned toolbar with ability to hide
5) Configurable font sizes
6) Better control of magnitude limits
7) Improved databases
8) Better updating of Comets and Asteroids (more recent data)
9) Better Moon display when zoomed out
If you haven't used SkySafari 6 before, here's what you can do with it: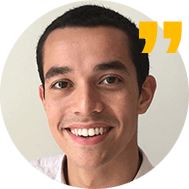 Tom's Tips for Apple
We have 79 Apple deals and 21 Apple discount codes on Latest Deals.