State of Decay 2: Juggernaut Edition (Relase Date 13 March)
Available from Steam
Free For Original Owners or Game Pass Holders @ Epic & XBox Store
Undead Labs has announced that State of Decay 2: Juggernaut Edition will be also coming to Epic Games Store. Moreover, the game will support cross-play between Steam, Microsoft Store and Epic Games Store.
It will be free for all existing owners of State of Decay 2, including Xbox Game Pass members.
Furthermore, State of Decay 2: Juggernaut Edition will include all add-on packs. Not only that, but players can transfer their saves from one platform (for example Steam) to another.
State of Decay 2: Juggernaut Edition releases on March 13th on both Steam and Epic Games Store!
Description
State of Decay 2 is an open-world survival-fantasy game for you and up to 3 co-op friends. After a zombie apocalypse, your small group of survivors seek to rebuild a small corner of civilization, and you get to make all the decisions about how that happens.
You decide who to recruit to your team, where to settle your community, how to fortify and upgrade your base, and when it's time to move to greener pastures. You select which survivor to bring along on a scavenging run for the food and ammo you need, and who you'll use to fight off the zombies attacking your base. You choose how you'll deal with other people who move into your town. Will you be friendly and welcoming... or will you aggressively defend your territory?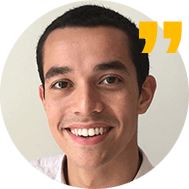 Tom's Tips for Steam
We have 365 Steam deals on Latest Deals.