Supersavvy - Free Laundry Products Panel
Available from Super Savvy Me
Discover the Dream Team for your laundry!
When it comes to doing our laundry, we have pretty high expectations...
We all want certain things when it comes to our laundry routine. Whether we care most about getting the toughest stains out of clothes, keeping garments soft against our skin or ensuring our bedding has the most irresistible freshness, our laundry is personal.
Teamwork makes the dream work, and in this project we want to discover together the #LaundryDreamTeam for our laundry preferences.
If you want to be involved then all you have to do is submit your personal application form - and with a little bit of luck - you'll be recruited in one of our Dream Teams:
The Ultimate Clean Dream Team with Ariel and Unstoppables
The Sensitive Skin Dream Team with Fairy Non Bio
The Scent-sational Dream Team with Bold and Lenor
In this savvy circle project we will:
Receive one of our fabulous Starter Kits for free
Share the exciting news via selfies, snaps, videos and Boomerangs of your #LaundryDreamTeam progress
Post updates with your experiences online to help your friends and followers discover their #LaundryDreamTeam
Feed our opinions back to the Brand teams via one online survey
Most importantly, we will enjoy ourselves and have fun in this exclusive project (and maybe feature on a SuperSavvyMe article too).
Interested in taking part?
ENTER NOW
Not a SuperSavvyMe member?
Register now at SuperSavvyMe, upgrade your profile to a Savvy Circler and come join us in action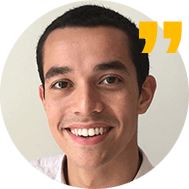 Tom's Tips for Super Savvy Me
We have 14 Super Savvy Me deals on Latest Deals.