15% off First Orders over £20 at Cult Beauty at Cult Beauty Ltd.
Available from Cult Beauty Ltd.
Terms and conditions
Beauty Preferences must be filled in to obtain discount.TERMS & CONDITIONS
WEBSITE TERMS OF USE
INFORMATION ABOUT OUR TERMS OF USE
1.1 These terms of use ('Terms') set out the rules for using our website http://www.cultbeauty.co.uk/ ('Website').
1.2 By using the Website you agree that you accept these Terms and that you will comply with them.
1.3 If you do not agree to these Terms, you must not access or use the Website.
1.4 Please read these Terms carefully and print a copy for your future reference as we will not file a copy of these Terms and may also update them from time to time. If you have any queries then please contact us.
WHO WE ARE AND HOW TO CONTACT US
Who we are
2.1 http://www.cultbeauty.co.uk/ is a Website owned and operated by http://hut.com/ Hut.com Limihttp://www.cultbeauty.co.uk/cultbeauty.co.uk) ('we', 'us' or 'our').
2.2 We are a limited company registered in England and Wales under company number 05016010. Our registered office address and main trading address is at 5th Floor, Voyager House, Chicago Avenue, Manchester Airport, M90 3DQ. Our VAT number is GB323457610.
How can I contact you?
2.3 To contact us, please contact our customer services team by logging on to your account via our Help Centre.
2.4 If you would like to make a complaint or feel that any material appearing on the Website is offensive, objectionable or potentially defamatory please contact us via the details in section 2.3 above and provide full details of the nature of your complaint and the materials to which the complaint relates.
OTHER TERMS THAT MAY APPLY TO YOU
Are there any other terms which apply when I use the Website?
3.1 These Terms refer to the following additional terms and conditions, which also apply to your use of our Website:
Our Privacy Policy. Please see section 8 (How we may use your personal information) for further information about this.
Our Cookie Policy, which sets out information about the cookies on our Website.
Are there any other terms which could apply to me?
3.2 If you are buying goods or services from our Website then our Terms and Conditions of Sale will apply to the sale of those goods and services to you.
3.3 If you are entering competitions on our Website then our Competition Terms will also apply to your entry into the competition.
WE MAY MAKE CHANGES TO THESE TERMS
Our right to make changes to the Terms
4.1 We may update these Terms from time to time. We will give you reasonable notice of any major changes via a suitable announcement on the Website.
When will the changes apply?
4.2 The changes will apply to your use of the Website after we have given such announcement.
What should I do if I don't want to accept the changes?
4.3 If you do not wish to accept the new terms you should not continue to use the Website. If you continue to use the Website after the date on which the change comes into effect, your use of the Website indicates your agreement to be bound by the new terms.
4.4 Please check these Terms to ensure you understand the terms and conditions that apply at that time.
WE MAY MAKE CHANGES TO THE WEBSITE
We may update and change the Website from time to time. We will try to give you reasonable notice of any major changes.
USE OF OUR WEBSITE
You must keep your account details safe
6.1 If you choose, or you are provided with, a user identification code, password or any other piece of information as part of our security procedures, you must treat such information as confidential. You must not disclose it to any third party.
We may disable access to your account
6.2 We have the right to disable any user identification code or password, whether chosen by you or allocated by us, at any time, if in our reasonable opinion you have failed to comply with any of these Terms.
Your use of the Website
6.3 We only provide the Website for domestic and private use. You agree not to use the Website for any commercial or business purposes.
6.4 The Website may only be used for lawful purposes. You agree to comply with all applicable laws and regulations regarding the Website and its use.
6.5 You may retrieve and display the content of the Website on a computer screen, store such content in electronic form on disk (but not any server or other storage device connected to a network) or print one copy of such content for your own personal, non-commercial use. You may not otherwise reproduce, modify, copy or distribute or use for commercial purposes any of the materials or content on the Website.
6.6 Our status (and that of any identified contributors) as the authors of content on the Website must always be acknowledged.
What can't I do?
6.7 You must not knowingly:
upload or transmit through the Website any computer viruses, Trojans, worms, logic bombs or anything else designed to interfere with, interrupt or disrupt the normal operating procedures of a computer;
upload or transmit through the Website any material which is defamatory, offensive or of an obscene character;
attempt to gain unauthorised access to our Website, the server on which our Website is stored or any server, computer or database connected to our Website; or
attack our Website via a denial-of-service attack or a distributed denial-of service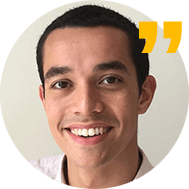 Tom's Tips for Cult Beauty Ltd.
We have 209 Cult Beauty Ltd. deals and 180 Cult Beauty Ltd. discount codes on Latest Deals.