15% off Orders at School Stickers at Schoolstickers
Available from Schoolstickers
Cannot be used in conjunction with existing offers and promotions.
Terms & Conditions
Information about us
This site is operated by and the goods you purchase will be supplied by Birmingham Education Consultants Ltd, trading as School Stickers Ltd ("we").
We are registered in England and Wales under company number 04394190 and with our registered office at Units 2&3 Brook Business Centre, Icknield Street, Beoley. B98 9AL. Our main trading address is Units 2&3 Brook Business Centre, Icknield Street, Beoley. B98 9AL Our VAT number is GB918469485.
You can contact us by email at orders@schoolstickers.co.uk, by telephone on 0800 073 0433 (or 00 44 121 333 3600 from outside the UK) or write to us at Faraday Business Centre, Windsor Road, Redditch, B976DJ
Your Personal Information
We will use your personal information in accordance with our Privacy Policy, which forms part of these terms.
Contract Conclusion
If you submit an order for goods via this site by clicking 'Place Order', your order is an offer to us to buy the goods on our website.
We will acknowledge receipt of your order by sending you an automatically generated email accepting your order. With this email the contract will be concluded.
The contract will relate only to those specific goods which are referred to in our email confirming our acceptance of your order. You should read and check the details in this email to ensure that they are correct.
If the details in the email confirming your order are not correct, or if you are not satisfied with the details in the email, please contact us at enquiries@schoolstickers.co.uk or by telephone on 0800 073 0433 or 0044 121 333 3600.
The contractual language is English.
We store the contract's content and will send you the details of your order as well as our general terms via email. The general terms can be found on our Terms & Conditions page at all times. The details about your recent orders can be found in your customer login.
Price and Delivery Costs
We shall use our reasonable endeavours to ensure that the prices quoted on our site are correct. Information displayed on this site relating to pricing is subject to change by us without notice, but those on the site at the time of any order placed will be the prices applicable to that order.
Where the correct price of the goods is less than our stated price, we will charge the lower amount on dispatch. If the correct price of the goods is higher than the price stated on our site, we may, if possible, reject your order in our discretion, in which case we will notify you of such rejection and the correct price for the goods.
Unless stated otherwise, all prices include VAT (where applicable) but exclude delivery costs. Delivery costs can be looked up here. They will be notified to you separately before you submit your order and will be confirmed to you by email.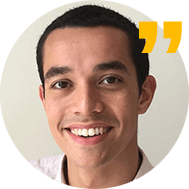 Tom's Tips for Schoolstickers
We have 12 Schoolstickers discount codes on Latest Deals.