£20 off over £50 Shopping for New Customers (Selected Areas) at ASDA
Available from ASDA
ASDA20OFF
£20 off your first online grocery shop over £50 for new customers placing orders for delivery in the following postal codes: BR5 1, BR5 2, BR5 3, BR5 4, BR6 0, BR6 6, BR6 7, BR6 9, BR8 7, BR8 8, DA1 1, DA1 2, DA1 4, DA1 5, DA2 7, DA4 0, DA4 9, DA7 6, DA8 2, DA8 3, TN14 7, BR1 2, BR2 0, BR2 6, BR2 7, BR2 8, BR2 9, BR3 6, BR4 0, BR4 9, BR6 8, CR0 0, CR0 9, CR2 8, CR2 9, CR3 5, CR3 6, CR3 7, CR6 9, DA1 3, DA14 5, DA17 5, DA17 6, DA18 4, DA3 8, DA5 1, DA5 2, DA5 3, DA6 7, DA7 5, DA8 1, RH1 4, RH8 0, RH8 9, RH9 8, SE18 1, SE18 2, SE18 3, SE18 5, SE18 6, SE18 7, SE2 0, SE2 9, SE28 0, SE28 8, TN13 1, TN13 2, TN13 3, TN14 5, TN14 6, TN16 1, TN16 2, TN16 3, BR7 5, BR7 6, DA10 0, DA11 8, DA11 9, DA13 9, DA14 4, DA14 6, DA15 7, DA15 8, DA15 9, DA16 1, DA16 2, DA16 3, DA2 6, DA2 8, DA3 7, DA6 8, DA7 4, DA9 9, SE9 1, SE9 2, SE9 3, SE9 5, SE9 6
SM1 1, SM6 0, CR8 1, SE19 2, SE25 6, CR7 6, SM1 3, SM5 1, SE19 1, SM2 5, CR8 4, CR8 5, SM6 9, SM5 4, SM2 6, SM6 8, CR3 0, CR8 2, CR8 3, SM5 3, SM1 4, CR0 4, CR2 0, CR0 8, CR0 5, CR2 6, SM6 7, SM5 2, CR4 4, CR0 3, CR2 7, CR0 6, CR0 1, CR7 7, CR0 2, CR0 7, BR3 4, SE20 7, BR3 3, SE20 8, SW16 4, CR4 1, SW16 5, SE25 5, SE25 4, CR7 8, SW16 3, SE19 3, SE27 0, SE26 6, BR1 1, SE12 8, SE3 0, BR1 5, BR1 4, SE6 1, SE12 0, SE12 9, BR1 3, SE9 4, SE13 6, SE3 9, SE10 8, SE3 7, SE10 0, SE3 8, SE7 7, SE7 8, SE18 4, SE23 2, SE13 5, SE6 4, SE10 9, SE26 5, SE6 3, BR3 5, BR3 1, SE26 4, SE6 2, SE13 7
Offer valid on Click & Collect available from Dartford HSC, Belvedere, Bexley Heath, Swanley and Lewisham.
Offer available to first 13,750 customers only. Voucher valid from 25/08/2018 until 31/12/2018. All orders must be delivered or collected on or before midnight on 31/12/2018. Slots subject to availability. eVoucher may not be used for lottery, tobacco, e-cigarettes, infant formula, gift cards, mobile top ups or stamps. Only 1 use per customer. Not valid with any other offer. 40p carrier bag charge may apply. Delivery charges may apply.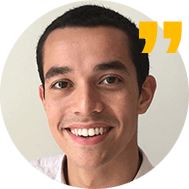 Tom's Tips for ASDA
We have 6,686 ASDA deals and 54 ASDA discount codes on Latest Deals.