25% off First Orders over £25 at Vital Ingredient at Tossed UK
Available from Tossed UK
Contacting us
If you contact us through our website to provide feedback, we will ask you for your name and email address as well as which store you visited. The information you submit will be used to allow us to reply to your query by email, and the comments you provide will help us to improve our business. We will not use your comments for any other purpose. We will always try to respond by the end of the next working day. Correspondence may be retained to ensure that our standards are being met.
Personal information that you submit (name and email) will not be retained on our databases, unless you choose to sign up as a groupie to receive news and offers, in which case we will retain your name and email expressly for this purpose. This database is maintained by our external email marketing provider, Pure 360, access to which is password protected. All feedback information is also stored with our website & app providers, Verb Brands; this information is stored for 12 months in an encrypted database and is then deleted. You can unsubscribe from our groupie newsletter at any time.
Recruitment
If you contact us through our website to apply for a job, you will be redirected to an external website provided for us by Fourth. Full details of our privacy policy for recruitment can be found within that site.
Mobile app
For a full privacy policy regarding our app: Tossed Rewards please check within the App > info & updates
General
We may store details of your visit to our site including, but not limited to, traffic data, location data, weblogs, operating system, browser usage, other communication data and any content that you access. We may also collect information about your computer, including where available, your IP address, operating system and browser type, for system administration. Only statistical information is recorded and will not be linked with any personal information.
We follow strict security procedures in the storage and disclosure of information which you have given us, to prevent unauthorised access in accordance with the UK data protection legislation. Our data controller is Zest Food Ltd (trading as Tossed), 31-33 Baker Street, London, W1U 8EJ with registration number 5070252.
Whilst we have no immediate plan to do so, by using the website you are authorising us to transfer the data we collect from you to, and store at a destination outside, the European Economic Area.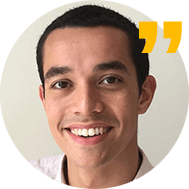 Tom's Tips for Tossed UK
We have 11 Tossed UK discount codes on Latest Deals.