Blueseaholidays Discount Codes June 2022
Working Vouchers Codes
Sorry, we couldn't find any vouchers
Please try changing the filter options.
Great offers, shared by real people
Latest Deals is for bargain hunters - we share genuine deals, vouchers, freebies and competitions.
Tom Church
Co-Founder &
Chief Bargain Hunter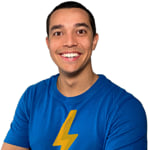 When are new Blueseaholidays discount codes added?
On average a new discount code for Blueseaholidays is shared every 0 days. In total we have had 0 new promo codes for Blueseaholidays.
Get vouchers
.
How do I find a working Blueseaholidays coupon code?
We have over one million members regularly sharing, updating and expiring Blueseaholidays codes to make sure they work.
What are the best Blueseaholidays offers?
As well as vouchers, our members have also shared loads of Blueseaholidays deals and offers.
See them here
.
What can I save by using a voucher at Blueseaholidays?
Visit Blueseaholidays and see what deals and offers they have at the moment.
What is the best way to stay updated about new Blueseaholidays discounts and codes?
We recommend signing up for Latest Deals which will automatically subscribe you to our email newsletter. Every day we send out a lovingly handcrafted email with the best deals and offers (including Blueseaholidays). Alternatively you can download the Latest Deals app.
What people think of Blueseaholidays
I really love this company for booking my holidays. They have a very wide range of different holidays and the prices are really affordable. You can pay monthly which is easier on our pocket and it helps us budget monthly rather then one large amount. We have not had a bad holiday and the quality of the hotels we have stayed in has been very good.
This is a really good holiday site for all inclusive holidays. We have been on a few holidays with this company and they have always been good and very true to the description. They seem to pick only the best hotels in the resort and we have never had a problem. We wanted to change rooms in Greece and the hotel sorted it within the hour so nothing was too much trouble.