Chums Vouchers
Chums Discount Codes December 2023
Working Voucher Codes
Chums is a UK based online portal offering you clothing, shoes and other accessories for both men and women. They also have home, health, and personal care products, as well as mobility furniture and gift items. They have a unique and fashionable collection of dresses, jewelry, watches, footwear, socks, hats, bags and many more for both him and her. You can also get garden, electrical and kitchen appliances at the cheapest price. Here at Latest Deals, our community members of bargain hunters bring you the best Chums voucher codes, discounts, and special offers to maximise your savings.
Read more
Chums
is one of 1,000s of retailers in our
free
browser extension. Find deals & discounts automatically.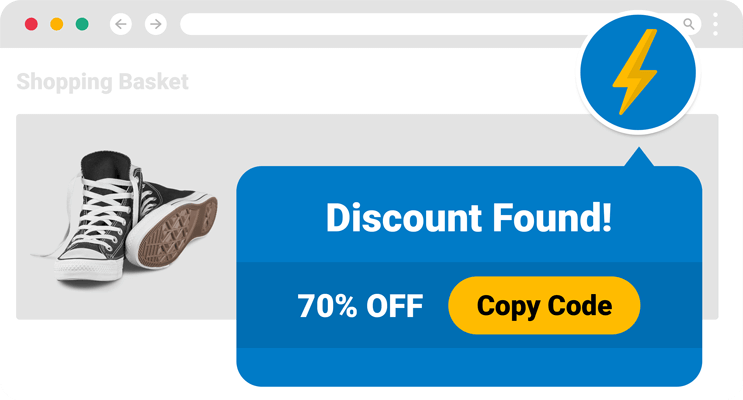 Good or Bad?
Rate deals, earn Amazon vouchers!
Play Now
Great offers, shared by real people
Latest Deals is for bargain hunters - we share genuine deals, vouchers, freebies and competitions.
Tom Church
Co-Founder &
Chief Bargain Hunter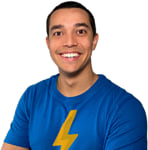 How to redeem Chums vouchers?
Step 1: Select the Chums of your choice at latestdeals.co.uk/vouchers/chums and head on to chums.co.uk/
Step 2: Select the corresponding item(s) for your voucher and click "Add To Basket". You can also shop for other items if you want.
Step 3: Once you're done shopping, click "Shopping Basket" found at the top right corner of the page to checkout.
Step 4: In your order summary, you will see "Promotional Code", simply type in or paste your voucher code in the box provided and click "Apply". Your order total will then be adjusted accordingly. Click "Continue Shopping".
Step 5: Fill in your delivery to proceed.
Step 6: Fill in your payment details to finalize your order.
Step 7: Enjoy your discount!
Why is my Chums discount code not working?
There are several reasons why your code might not be working:
Reason 1: The discount code might have expired.
Reason 2: You might be applying the discount code to certain items that do not accept discount codes.
Reason 3: You have already used this same discount code when shopping before at Chums.
Reason 4: You have not spent the minimum amount of money necessary to make the discount code work.
Reason 5: You have taken the discount code from an international deals site, which probably doesn't apply to Chums.
Chums Buyer's Guide
Stylish Men's Clothes At Chums
Chums is a store that sells stylish men's clothes. They have a wide selection of shirts, pants and jackets in many different colours and styles to choose from. There are also some great deals on clearance items at Chums. If you're looking for something new to wear this season then come by Chums. They have a huge selection of casual wear that will help you step out in style this season, but if you're looking for something more formal, they have got plenty of suits and ties ready for any occasion.
Pegasus Woven Waterproof Jacket With Fleece Lining
Are you looking for a new winter jacket?
Pegasus Woven Waterproof Jacket With Fleece Lining by Chums is available at an affordable price. It is specifically engineered for cold & stormy weather. It's fully fleece-lined, with toggle adjustment and 4 outer pockets plus 2 zipped and 2 inside pockets plus a mobile phone pocket. The ultra-warm parka offers plenty of room for all your equipment, from travel maps to torches. Plus it has an innovative hood that can be attached when required!
This cheap Waterproof Jacket With Fleece Lining is specifically engineered for cold & stormy weather. It's fully fleece lined for extra warmth, with toggle adjustment for that amazing fit. Polyester makes up the fabric of this jacket which means it will keep you warm in any weather condition!
Pegasus Stretch Jean With Side Elastic Waist
Are you looking for a new pair of jeans?
The Pegasus Stretch Jean With Side Elastic Waist by Chums is available at a reasonable price. It is made from 97% cotton and 3% elastane. They have classic 5 pocket jean styling and provide stretch fabric for extra comfort. Discreet elasticated stretch waist provides added comfort and feels comfortable when wearing these stylish trousers. Made using a cotton and elastane fabric mix, these low-cost trousers provide stretch and allow you to move without restriction. You can wear them all day long with ease!
These versatile jeans will be your go-to this season. Wear them with heels or flats - they'll look great either way! Whether you're heading out on the town or running errands around town, these pants are amazing for any occasion.
Champion Traditional Style Classic Pyjama
Are you looking for a new pair of pyjamas?
Chums' Champion Traditional Style Classic Pyjama is an ideal choice. It's made from high-quality materials that are soft to the touch and comfortable to wear. The elasticated waist ensures you get a good night's sleep, while the piping detail adds an extra element of style. Plus, it comes in a variety of colours so you can find one that matches your personality!
The button down front on the roomy jacket is easy to undo, so if you get too warm in bed, it's no problem to let some air circulate. A chest patch pocket is ample for a handkerchief or even an extra pillow. Spend less money during sales and steal this product at the lowest price.
Fashionable Women's Dress At Chums
Girls like to dress up and feel beautiful, but it can be hard to find a dress that will make you stand out. The best way to do this is by finding an outfit that fits your personality and making it work for you. Chums have many different styles of women's dresses! Chums sell styles ranging from cute and casual to elegant and formal, for all occasions. With new arrivals daily, you are sure to find something great for any event! From the little black dress to date night outfits or work attire, they have it all!
Sunray Permanent Pleat Jersey Skirt
Are you looking for a new skirt?
The Sunray Permanent Pleat Jersey Skirt by Chums is an economical garment to wear all day long. It's made from 100% polyester and has an elasticated waistband, so it's super comfortable and easy to put on. You can choose between two length options depending on your preference, and there are multiple colours available. This cost-effective skirt will be your go-to item in your closet!
You won't ever have to worry about adjusting this skirt or pulling it up when you sit down because of its elastic waistband. Plus, the permanent pleats give it a classy look that makes any outfit pop! Whether you want something casual or dressy, this versatile piece will always fit right in with whatever style you're going for. It's also great for travelling because of how lightweight it is—you'll barely even notice that you're wearing anything at all!
Velour Jacket
Looking for a new jacket?
Chums velour jackets are made from the best materials to ensure you always feel comfortable. The 3/4 sleeves and beautiful drape make this a budget-friendly addition to your wardrobe. Dress up any outfit with this stylish jacket!
You can wear it casually or dress it up, either way, you'll look great in their velour jackets. This stylish ladies' velour jacket comes in a variety of colours to suit your mood or look – whether that means dressing up for work or playing around on the weekend. And because it's made from 98% polyester and 2% elastane, you know it will stand the test of time no matter what adventures await!
Smock Waist Trousers
Do you want to look stylish while being comfortable?
Smock waist trousers by Chums are an ideal combination of style and comfort. They're made from a soft cotton fabric that feels great against your skin, but they also have an elasticated smock waistband for added stretch. These pants come in a variety of colours and sizes, so you can find an amazing pair for any occasion.
They know how hard it is to get dressed up sometimes, especially when you just want to relax at home with friends or family. That's why they created their smock waist trouser range – so everyone could enjoy wearing something stylish without having to sacrifice comfort. Now there's no need to choose between looking good or feeling good anymore! Apply our codes during promotional sales to get maximum savings on your purchase.
Gift Accessories At Chums
Chums is a small company that specializes in all types of gift accessories. They offer an extensive line of watches, soap, mobile and more. Every item has been carefully selected to meet the needs of any consumer looking for a great gift idea or just something new to add to their wardrobe. These little gifts are just what you need to show your loved ones how much they mean to you this Christmas. They're small tokens that will bring a smile and maybe even a tear or two when they open them on Christmas morning.
10 Year Battery Watch
Do you hate having to reset your watch every time you travel?
If so, then this inexpensive 10 Year Battery Watch by Chums is ideal for you! It's a radio-controlled watch that automatically adjusts itself to any time zone in the world. You can also adjust it manually if needed. The best part about this watch is that it has a battery life of ten years! That means no more worrying about replacing batteries or resetting your clock when travelling.
This low-cost white face with gold accents and numbers will make sure you always know what time it is wherever you are in the world. The second-hand makes reading the hour easier than ever before, and there are easy to read markers around its circumference as well. With just one look at this gorgeous watch, anyone would be able to tell how much thought went into designing it – making this an excellent gift idea for anyone who loves watches!
Morny Natures Fine English Soap Three Piece Set
Do you love the feeling of luxurious soap on your skin?
If so, then this affordable three-piece set by Chums is an amazing choice for you. It's hand-crafted in small batches and features three classic fragrances that each provide a feeling of opulent luxury as well as the reassurance that comes with using a high-quality soap.
Each soap is hand-crafted in small batches and features a classic fragrance that will provide you with a feeling of opulent luxury as well as the reassurance that comes with using a high-quality soap. It's an ideal gift for yourself or someone else, and it even comes in an elegant box! This set has everything you need to make your skin feel soft and smooth while also smelling amazing. The lavender scent is calming and relaxing, aloe vera provides deep moisturizing properties, and English rose gives off an air of sophistication – all without being too overpowering.
Big Screen Easy to Use Smartphone
Are you looking for a new phone?
The Big Screen Easy Use Smartphone by Chums has everything you need. It's packed with features that make everyday life easier, more entertaining and more productive. It's an amazing device for anyone who wants to do more with their phone. And now it comes in two sizes – so there's an iPhone for everyone! You can use your finger to quickly swipe between apps or zoom into photos, so everything feels fluid and natural on this larger display.
4G 5" touch screen made from scratch-resistant mineral glass. The phone works on the Android 6.0 operating system, has Bluetooth, 4G, Quad-Band for worldwide use, and a Quad-Core 1.3GHZ processor 64mg with a memory card The phone has Wi-Fi to access the internet and lots more features including an FM radio, music player, organiser, voice recorder, speakerphone and other essentialist apps. Shop this range of products at a bargain price through Latest Deals.
Chums FAQ Section
Official links