Omagh: 40% off Orders over £40 at Domino's Pizza
Available from Domino's
Offer varies by location, please check with local branch.
Vouchers are to be used online only.
Doesn't work with Domino's deal wizard pop up offers.
Valid for a limited time and at participating stores in the UK.
Cannot be used in conjunction with any other offer, the deal wizard, or meal deals.
Subject to availability.
Discount voucher codes cannot be redeemed against ice cream or drinks.
Excludes Northern Ireland.
Any ice cream or drinks products which are in your basket will not be included in calculating any minimum spend.
Other exclusions may apply in certain stores, ask in store for details.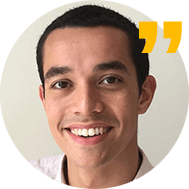 Tom's Tips for Domino's
Did you know you can find 50% off Domino's discount codes for your local store with our free tool?
Prefer Pizza Hut? Find a Pizza Hut discount code here.
More of a Papa John's fan? Get Papa John's discount code.
Also see vouchers for Pizza Express and the latest supermarket pizza offers.
We have 43 Domino's deals and 1,844 Domino's discount codes on Latest Deals.