Domino's Pizza Voucher Finder
Dominos Vouchers & Discount Codes for your local store that actually work!
1. Join Latest Deals for free:
It takes less than 5 seconds, honest!
Login
1. Like our Facebook page:
Thanks for liking us!
2. Enter your postcode:
So we can find your store
Featured by


Verified
You won't find duds here - we check our voucher codes every day! Last updated: 19th February 2019
Easy
Just enter your post code and we'll find Dominos discount codes that work for your local store.
Automatic
No faffing - it's all automatic and super fast too!
Why did we create this?
We were fed up of trawling the internet for working Dominos voucher codes. We'd have to hunt through hundreds of Google results only to end up with a code that had expired, didn't work for our local pizza store or wasn't as described. If we're told the voucher gives us 50% off or buy one get one free then that's what we wanted come checkout!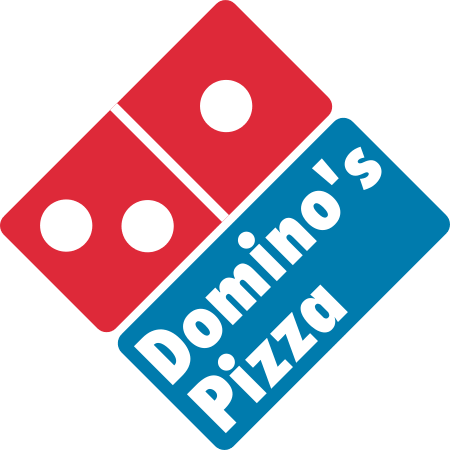 How does it work?
Stick in your post code and we'll find your local Dominos store. Once we know which store is delivering to you we'll automatically check hundreds of codes. That way, you get 100% working codes that do exactly what they say on the tin. We provide this tool to make it easy for everyone to get free vouchers and enjoy tasty, cheesy pizza!
How to use your voucher code
Place your order on the Domino's website or using their Mobile App like you usually would.
Make sure you've spent enough and/or fulfilled any terms of the voucher (e.g. spent more than £30).
Head on over to the checkout page where you'll be able to enter your voucher code
Enjoy a tasty discount on your tasty pizza!
Don't forget that only one code can be redeemed at a time - Domino's don't allow stacking of codes so be sure to pick the one with the most savings.

What kind of discounts can I get?
It varies! The biggest discount we've seen is 50% off your total order (usually excluding ice cream - mmmm… Ben & Jerry's!). You'll often see buy one get one free (BOGOF) codes that don't just work on Tuesdays like Domino's Two for Tuesdays promotion. It may be that your store isn't doing any big promotions at the moment and you just end up with free garlic bread - but even free garlic bread is better than nothing!
Why do different stores have different discounts?
Domino's is franchised so, whilst they're all under the same Domino's brand, the stores are independently owned. That means many stores will opt-in or opt-out of particular promotions. That's what makes our voucher code finder so useful - it finds store specific coupons!
But I love Pizza Hut/Papa Johns!
Sorry, we haven't got around to building a tool for them yet. It might however be worth checking out the main Latest Deals website to see if one of our community has shared any pizza deals.
The promo code isn't working?
If you've entered a coupon code and it isn't working then, chances are, you haven't met the terms and conditions. Dominos coupons are a bit sneaky as sometimes their requirements are hidden. Quite often if there's a minimum spend, the Italino range (the thin crust pizzas) and ice creams won't count towards the total. The best way to test if that's the issue is:
Add a bunch of large pepperoni pizzas to your order
Apply the promotion code
See if you have discounted pizzas. If you do, you know that it wasn't working before because you hadn't reached the spend requirement.
Do the codes work for collection and carry out?
That all depends on the specifics of the Dominos coupon. Sometimes it'll work and you'll be able to use it in store for carryouts but other times it's delivery only. Often it's just as cheap to get things delivered. Few things are better in life than saving money on a pizza order that's delivered to your doorstep.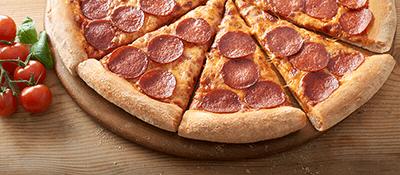 Do Domino's offer Student or NHS Discount?
A large number of stores offer an NHS & Emergency Services discount - from our experience it is usually 50% off for collection and 25-30% off for delivery (don't forget your ID). However, you'll need to check with your local store as it isn't a national policy and some stores opt out or change the conditions. Unfortunately we're not aware of any Domino's store offering a student or NUS discount. Sometimes there's an exclusive NUS code but you can often get bigger savings by using other codes instead.
Tested and Working Domino's Pizza Vouchers
Store
Voucher
Discount
Verified
Ely
FEEDUS10
£10 OFF when you spend £25 or more at Domino's Pizza
3 minutes ago
Formby
TASTYBLG
30% off when you spend £30 online at Domino's Pizza
4 minutes ago
Birmingham - Star City
DTFCGXY7
Free Garlic Pizza Bread for New Registered Customers. at Domino's Pizza
4 minutes ago
Weston Super Mare - Castle Locking
10MEGA30
£10 off £30 at Domino's Pizza
10 minutes ago
Birmingham - Star City
SUPERPEN
£10 Off when you spend £25 at Domino's Pizza
10 minutes ago
Bristol - Kingswood
40spring
40% OFF £40 - Excludes Chick 'n' Mix box, 14/21 Chicken Boxes, drinks & ice cream & other deals at Domino's Pizza
12 minutes ago
Thatcham
NAXWFCGC
50% off £25 late text plan at Domino's Pizza
21 minutes ago
Banbridge
DOM40OFF
40% Off £40 Spend, *T&Cs apply at Domino's Pizza
22 minutes ago
Milton Keynes - Bletchley
PIZAA50%
GET 50% OFF PIZZA WHEN SPEND £30 OR MORE at Domino's Pizza
44 minutes ago
Swinton
DOMINO35
35% OFF £35 excludes drinks, ice cream,14 chicken & Chick N Mix. at Domino's Pizza
53 minutes ago
London - Sutton North
20194040
40% OFF when you spend £40 (Excludes drinks and ice cream) at Domino's Pizza
53 minutes ago
Blackpool - Central
35SAVE35
35% off when you spend £35+ - Exc Drinks, Ice Cream, 14 Chicken sides and Chick N Mix at Domino's Pizza
53 minutes ago
Loughborough
PIZZA241
BUY ONE PIZZA GET ONE FREE - Medium or Large at Domino's Pizza
1 hour ago
Buxton
C2AMVC40
40% off £40 spend at Domino's Pizza
1 hour ago
Guildford
UNION123
Student Rescue - 50% OFF Pizza £20+ at Domino's Pizza
1 hour ago
Cowdenbeath
DSGLGVKT
50% off when you spend £100 or more online at Domino's Pizza
1 hour ago
London - Loughton
STUDEN30
50% off when you spend £30 or more at Domino's Pizza
2 hours ago
Portsmouth - Cosham
40%OFFFF
40% off when you spend £40 or more at Domino's Pizza
2 hours ago
Eastbourne - Town
BWHRPUYN
£5 off when you spend £25 or more at Domino's Pizza
2 hours ago
Leyland
TASKLYRR
Registration Free Garlic Pizza Bread at Domino's Pizza
2 hours ago
Bristol - City Centre
UNIBOGOF
BUY ONE PIZZA GET ONE FREE - Medium or Large at Domino's Pizza
3 hours ago
Swindon - Taw Hill
HOORAY25
25% off when you spend £30 online at Domino's Pizza
3 hours ago
Swindon - Taw Hill
XSBDLAZL
£5 off when you spend £20 at Domino's Pizza
3 hours ago
Check out Pizza Hut delivery deals →
See Papa John's offers →
How can I get free pizza?
Ha, we're proud of our Dominos Voucher Finder but it has it's limits! The best chance of getting a completely free pizza is:
If you have a genuine complaint about your order - if it's late, had the wrong ingredients or was missing something - it's worth calling up your store and letting them know. They'll often credit your account so your next order is on the house.
Sometimes the likes of O2 Prioity or Three's Wuntu App will offer limited promotions where you can collect a pizza for free.
Keep an eye on Latest Deals! Our community of bargain hunters are pretty quick off the mark. We're confident that if there's free Dominos to be had our members will have found it and shared it on our site double time!
What's your favourite order?
Personally? My preferred online order is for a stuffed crust pizza with extra pepperoni and chicken strippers on the side. Nice.
Help, it's not working for my store
We currently only show vouchers if you have a store nearby that'll deliver to your post code. If it isn't working for you a good first step is to use Domino's Store Finder, find the post code of your local store and use that in our tool instead. If all else fails then please get in touch and we'll do our best to fix it.
The official food of everything
We're big fans of Domino's latest advertising campaign - have a watch of one of their videos below
I Domino's!
So do we! You can check out the Dominos Wikipedia page to read about their history, head on over to the Dominos Facebook page to catch up on their news and get special offers. It's also worth following Domino's twitter feed. Also, let's not forget Domino's own official website, www.dominos.co.uk