Domino's Pizza Voucher Finder
Dominos Vouchers & Discount Codes for your local store that actually work!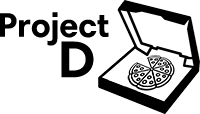 1. Like our Facebook page:
2. Enter your postcode:
So we can find your store

Verified
You won't find duds here - we check our voucher codes every day! Last updated: 28th July 2017
Easy
Just enter your post code and we'll find Dominos discount codes that work for your local store.
Automatic
Go stick the kettle on, when you've got a cuppa your codes will be ready and waiting.
Why did we create this?
We were fed up of trawling the internet for working Dominos voucher codes. We'd have to hunt through hundreds of Google results only to end up with a code that had expired, didn't work for our local pizza store or wasn't as described. If we're told the voucher gives us 50% off or buy one get one free then that's what we wanted come checkout!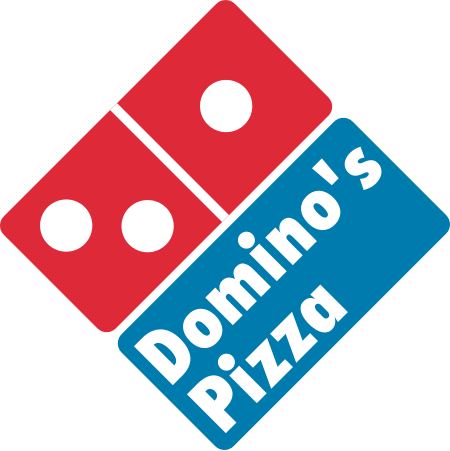 How does it work?
Stick in your post code and we'll find your local Dominos store. Once we know which store is delivering to you we'll automatically check hundreds of codes. That way, you get 100% working codes that do exactly what they say on the tin. We provide this tool to make it easy for everyone to get free vouchers and enjoy tasty pizza!
How to use your voucher code
Place your order on the Domino's website or using their Mobile App like you usually would.
Make sure you've spent enough and/or fulfilled any terms of the voucher (e.g. spent more than £30).
Head on over to the checkout page where you'll be able to enter your voucher code
Enjoy a tasty discount on your tasty pizza!
Don't forget that only one code can be redeemed at a time - Domino's don't allow stacking of codes so be sure to pick the one with the most savings.
What kind of discounts can I get?
It varies! The biggest discount we've seen is a 50% off your total order (usually excluding ice cream - mmmm… Ben & Jerry's!). You'll often see buy one get one free (BOGOF) codes that don't just work on Tuesdays like Domino's Two for Tuesdays promotion. It may be that your store isn't doing any big promotions at the moment and you just end up with free garlic bread - but even free garlic bread is better than nothing!
Why do different stores have different discounts?
Domino's is franchised so, whilst they're all under the same Domino's brand, the stores are independently owned. That means many stores will opt-in or opt-out of particular promotions. That's what makes our voucher code finder so useful - it finds store specific coupons!
But I love Pizza Hut/Papa Johns!
Sorry, we haven't got around to building a tool for them yet. It might however be worth checking out the main Latest Deals website to see if one of our community has shared any pizza deals.
Help, it's not working for my store
We currently only show vouchers if you have a store nearby that'll deliver to your post code. If you have a close enough Dominos but our finder still isn't working then please get in touch and we'll do our best to fix it.
I Domino's!
So do we! You can check out the Dominos Wikipedia page to read about their history, head on over to the Dominos Facebook page to catch up on their news and get special offers. It's also worth following Domino's twitter feed.
Recently Verified Dominos Vouchers
Store
Voucher
Discount
Verified
London - Chingford
RYPDHMZU
30% off when you spend £30 or more ONLINE
2 minutes ago
London - Wimbledon
CARD3007
Bounce Back Order - 40% off when you spend £35+ (Exclusions apply)
2 minutes ago
Manchester - Didsbury
DOUGHJUL
30% off when you spend £25 online - Vouchercodes.co.uk Exclusive
4 minutes ago
Derry - Londonderry - Waterside
THEFOYLE
Get £10 OFF when you spend £30 or more
5 minutes ago
Derry - Londonderry - Waterside
OJKYZEAR
35% off when you spend £25 online - Priority Exclusive
6 minutes ago
London - Wimbledon
CARD2210
Bounce Back Order - 50% off pizzas when you spend £25+
7 minutes ago
Bordon
%OFF50DM
50% OFF £50
13 minutes ago
Chichester
1WEB50OF
50% off when you spend £30 or more
13 minutes ago
Chester Le Street
XQEIASZY
30% off when you spend £20 online
14 minutes ago
London - Willesden
DUAEJVYO
10% off when you spend £15 online
18 minutes ago
Sleaford
MZUBFKHD
£10 off when you spend £30
18 minutes ago
Aylesbury - Cambridge Street
40%OFFFF
40% off when you spend £40 or more
19 minutes ago
Salisbury
HWMQFVBR
40% off when you spend £40 or more online
25 minutes ago
Portsmouth - North
FEEDUS10
£10 OFF when you spend £25 or more
25 minutes ago
Portsmouth - North
RRBKIQTD
20% off when you spend £20 online
25 minutes ago
Leatherhead
DOUGH123
Save £10 when you spend £30 or more
30 minutes ago
Bridgend
VCJULY17
30% off when you spend £20 online - VoucherCodes.co.uk Exclusive
30 minutes ago
Southampton - Shirley
NOGBJIAD
Free Garlic Pizza Bread when you spend £20 online - Wild West Wondershot Reward
31 minutes ago
London - Hackney
STUDEN30
50% off when you spend £30 or more
32 minutes ago
Check out Pizza Hut delivery deals →
See Papa John's offers →