Get your home ready in time for the new season with Wilko. The popular homeware retailer has emerged as one of the most celebrated and trusted names in UK. Whether you're planning a full-blown kitchen renovation, off to improve your garden, or just want a few bits and bobs, with a Wilko discount code or Wilko voucher code, your money can go a long way. There are so many good quality and cheap products from Wilko, plus they offer free click and collect when ordering online. What's not to like?
Read more
Wilko
is one of 1,000s of retailers in our
free
browser extension. Find deals & discounts automatically.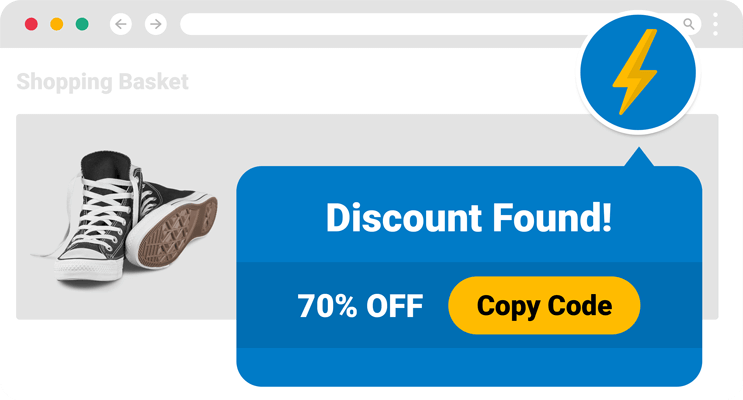 Good or Bad?
Rate deals, earn Amazon vouchers!
Play Now
Great offers, shared by real people
Latest Deals is for bargain hunters - we share genuine deals, vouchers, freebies and competitions.
Tom Church
Co-Founder &
Chief Bargain Hunter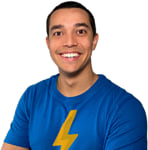 Wilko Discount Codes: How to Find & Use Vouchers
How to get discount codes for Wilko. Get voucher codes and coupons from Latest Deals for Wilko and save money on your next purchase. Here's how to apply coupons to save money.
How to redeem Wilko vouchers?
Shop for the items you want to purchase and click "Add to Basket".
When you're done shopping, click the basket icon on the upper right corner of the page.
On the "Your basket" page, you will find the "+ Add promotion code" below the delivery information. Simply click on the + (plus) sign and the box for "Enter a promo code?" will appear where you can type in or paste your voucher code.
Click "Apply" and your sub total will be adjusted accordingly.
Click "Checkout Securely" to proceed.
Login as an existing customer with your email and password or shop as a guest by clicking "Guest Checkout".
Fill in your billing and delivery details and proceed to payment information to complete your purchase.
Enjoy your discount!
Other information
REVIEWS
Wilko has arrived here on the relatively new retail park and I often use it for housecare and gardening products. I buy online and use click and collect, through Quidco or TopCashback to get cashback (and the frequent £2.50 bonuses) and look for Wilko voucher codes. The staff are friendly and helpful but collection often takes ages as they have a very poor filing system for orders. Once they gave me the items off the shelf as they couldn't find the order and then gave me the money back to my credit card 2 months later, presumably because they thought I hadn't collected it. Grannyclock
Wilko as a company has gone down hill. It used to be family owned and family orientated and that reflected in the happiness of its staff. Yes, you can get a good bargain in there but there is a handful of staff working there now, so finding any help on the shop floor or getting any kind of friendly service at the checkout is mission impossible. emsterific
I shop at Wilko pretty much every week. They just cannot be beaten on price at all. They have the best offers by the front door so it can get a bit crowded in my local store. I usually buy things like hair care, shower gel, makeup bits and bobs and a lot of garden stuff. Online, you can usually find a Wilko discount code. They sell plants for ridiculously cheap prices and all they need is a bit of watering for a few days and they look great. Also got loads of pots (plastic) but they look like real garden pots! When you move into a new place you need to go here to stock up on all household essentials. The only problem is carrying everything back to the car as their carpark is always full so sometimes I do click and collect and can leave the car outside for a few minutes while collecting the order. Freebiesarefun
Wilko always has things you need at a great price. There is a huge variety of household items and they even offer a student discount. It's my number one stop for 'where can I get that?' goods and last minute gifts. The stores are very clean and clear. They also have a great online click and collect for items not available locally. They are fast to deliver and their refund policy makes it quick and easy if you have issues with a product. Angemala
I get all my pet items from Wilko because for a great price, they offer the best range of toys, food and have things for all different types of animals. I don't really shop for anything else but I can see that they have everything you could want up for grabs in their stores. I also like the fact that you can shop online. This is a big plus for some people who can't access a store as it's too far or even for people who are unable to leave the house. Becky3012
I purchase all my cats food, toys & litter from Wilkos, they have excellent prices & they rotate the discount offers in such a way that you know the brand you want will be on offer again in so many weeks. Their click & collect service is fast & efficient, they have an easy to navigate website which also tells you how many of an item is left in stock. In store you can get some really reduced items in their equivalent of the yellow sticker sections. The only issue I have with Wilkos is that their staff are with super happy/friendly or super miserable! There is no middle ground. The stores are well stocked & very clean. SandyRhodes
I love Wilko, especially used to like their toiletries (before we got a savers) and their stationery. However after moving it's quite a walk to my nearest one so I rarely go. Now I only tend to buy bird food and occasionally household and DIY bits and bobs. I'm not sure if they are as competitive as they used to be, but still cheaper than some of the other places around; and their click and collect has been great to use. Most importantly, the best bit about Wilko is the half price pick and mix offers! em221
I personally think Wilko used to be an excellent company, although in the past five years they have seriously gone downhill. I think their products used to be excellent and fantastic value for money with what you bought. 9/10 products were good quality, but the poor quality products were often visible straight away so you simply wouldn't buy them. However in recent years, I believe product quality has got an all time low and you get what you pay for now. The only products in Wilkos that I would buy now a days are the quality products on offer for good prices (or with a voucher code), or the higher end products that I could probably get elsewhere for better value for money. Personally disappointed with how Wilkos has declined, it used to be my go to store and now I only go there if I desperately can't find what I'm looking for anywhere else. Mashleigh
I regularly shop in Wilko and love their end of season discounts. Xmas & Halloween decorations are always fantastic and find their vast ranges far superior than supermarkets plus they are generally quite a bit cheaper. They often have deals on fragrances and I have used their click and collect service a few times to my local branch which saved me on postage as it was a free service. Branded items are often quite reasonable in price. They have a great range of bargain homewares and are good if you need anything cheaply. LaurenScarlett
Love Wilko. It's one of the best affordable stores for their home and cleaning products. Has great deals at Christmas clearance as well and you can stack them with a Wilko discount code. Fantastic value for money plus a wide range across products. Have great kitchen utensils and accessory products at an affordable price. We get a lot of our bits and bobs from there. Their energy saving bulbs are also priced quite affordably. The store staff is quite helpful and returns are quite easy. kird2818
Wilko is a fab shop, perfect for the home especially DIY as this is where I buy my paint from and it is excellent quality. They also do great sales and vouchers from time to time, you need to visit your store regularly, to get bargains from just 25p. Perfect for all the family. Also they are great for cleaning products and homes are at low prices. After all where there's a Wilko there's a way! MrsB66
This is becoming one of my favourite shops for bargains. Always such a great range of different products from DIY and cleaning products to kitchenware and paint and I've had some amazing deals from this company over the past few months and never had any issues with them at all. I had been looking for a set of the glass drinking jars for a while and ended up getting 2 dozen for £4 so was able to get them for all of us for summer as great for keeping drinks chilled in summer and are also fun to have, great bargains, great products and delivery cant ask for more SRFMLY
I love Wilko for their gardening stuff. Their seeds are much cheaper in there and do the job just as good as the top brands. I also love their shed paint which is also a lot cheaper than top brands. Their own brand sun cream is fantastic for sensitive skin too. I've bought wallpaper, and that was OK too. For larger items, I use cash back sites to save even more money and if possible a Wilko voucher. CherylParry
I like shopping at Wilko. Their prices are very reasonable. Our local store is really big and there is plenty of room to move around and take your time - which means I spend far more than I intended to. I have used their click and collect and it's always been smooth (although I did have one package damaged in transit). Staff are always polite but I do with they had more paypoints as it gets quite busy and crowded at the few tills.
I bought their own brand pan set at Christmas as a back up and was disappointed with the quality, but you get what you pay for so I can't really complain. Overall I am a satisfied customer and will continue to shop with Wilko. kellyknight
Our Wilko has dramatically down sized of late. It used to be a very large shop covering 2 floors but now the top floor is shut and it's just 1 floor and naturally a lot of their stock you can no longer get there. I only really go if I have to get specific items from there. I do love it when they do their half price pick n mix. Their staff are all friendly and will help. I do like Wilko. I should make more effort to go into it. funwithlisa
If I had to describe Wilko in one word it would be affordable. I love their "stay low price" deals and they really do make an effort with offers on toiletries. Things are not difficult to find in store either and I find that their own branded stuff is brilliant. I am a convert to Wilko lemon fresh cleaning wipes for the kitchen. They are so much cheaper than the brands and actually do the job just as good in the kitchen, leaving a great lemon scent. Best part is that they also have an online service too for convenience. I really don't have much negative to say about the store - normally you can find a Wilko discount code or two as well. AniMoh
Quite like a good look around a Wilko, Something you can get great deals. My hubby thinks the wallpaper is afab to put up, and easy so definitely recommend you buy it from there. They have great little home items usually in different colours if you are looking for home accessories. As always you need to know your prices. sarahtwinmom
Choices in Home Section at Wilko
Wilko is a great place to get home essentials. They have the basics, but also some more interesting choices that you might not find at other stores. In their home section, you will find everything from cleaning products and storage solutions to fans, duvets, mats and lighting options for the home. Whether you are looking for something specific or just browsing, Wilko has a lot of variety in what they offer for you!
Wilko Super Soft Single Duvet 13.5 Tog
Don't you just hate it when your duvet is too hot or cold?
If you are looking for a duvet that will keep you at the ideal temperature all night, then look no further! Wilko's super soft single duvet 13.5 tog is exactly what you need. This inexpensive Single Duvet is the ideal weight so it won't be too heavy in winter and not too light in summer.
The polyester filling will make sure that this duvet keeps its shape washed after wash, meaning it stays smooth and comfortable every time you use it. You can even machine-wash, making life easier than ever before! Get started with your shopping journey with Wilko codes.
Wilko Supersoft Rose Hand Towel
Do you want a new hand towel?
This affordable range of Wilko Supersoft Rose Hand Towels by Wilko is made of 100% cotton and will not only look great in your bathroom but also feel amazing on your skin. The towel is quick-drying so it won't take up too much space in the laundry basket, and it's machine washable so you can use it over and over again!
You'll love how soft this cheap towel feels against your skin, making every shower or bath an experience that leaves you feeling pampered. It's great for those who like their towels plush yet practical!
Beldray 10inch Platinum Desk Fan
Are you looking for a new fan?
Wilko's Beldray 10inch Platinum Desk Fan is a great reasonable addition to your home. It's made of high-quality stainless steel and features an adjustable head so you can get just the right breeze in any room. With 3 powerful blades behind a spiral guard, it provides fresh air around the room while its sleek design keeps it from taking up too much space on your desk or table.
This low-cost fan has three different speeds that allow you to adjust how fast and how strong a breeze comes out at any given time. And with 30W power, this fan will keep going all day long without overheating or breaking down.
Choices in Pets Section at Wilko
Wilko is an online brand known for its quality pet products. This means that customers can find high-quality versions of popular items at lower prices than in other stores. The range includes pet supplies, including cat food and kitty litter, as well as dog food and treats. Pet products offer so many opportunities to spoil your pets by buying them toys and clothes which will make them happy.
Wilko Heart Bear Squeaky Dog Toy
Do you have a dog?
Dogs are the best, but they can be really loud. They bark at everything and sometimes it's just too much. If your pup is driving you crazy with all their noise, then Wilko has a great and affordable solution for you! The Wilko Heart Bear Squeaky Dog Toy will keep your dog entertained while also keeping them quiet. This low-cost toy has a cute heart on the front that dogs love to play with and there is even a squeaker inside so they can enjoy some fun sounds as well!
This inexpensive dog toy is made out of high-quality plush material that feels great against their skin or against your pet's fur. Not only does this toy look great but it also provides hours of entertainment for both pets and owners alike.
Wilko Small Paw Design Pet Bed
Is your dog or cat always sleeping on the floor?
Wilko has a solution for you! Their Wilko small paw design pet bed is super-soft and comfortable. It's great for dogs and cats who like to sleep in style. Plus, it's machine washable so it can be cleaned easily when needed. Buy this Pet Bed on Wilko and get money-saving deals on this website.
It's one of those unique products you will find on the market! This inexpensive bed has an extra layer of comfort that will make your pets feel right at home every time they use it. And with its soft material, there are no sharp edges to worry about either!
Wilko Small Animal Double Woodroll Pet Treat
Do you have a small animal that needs to be entertained?
Wilko's double wood roll pet treat is a great way for your little friend to stay busy and happy. This cheap Woodroll is made with only natural ingredients, so it's safe for even the most sensitive of pets. And since it can be hung from the bars of their home, they won't have any trouble getting at it!
You can rest easy knowing that this low-cost product is hygienic and will last a long time. Plus, when your pet gets bored with one side of the roll, just flip it over! There are no limits on how many times you can switch sides or how often you give them treats. They'll never get tired of this toy!
Choices in Toys Section at Wilko
Toy stores can be so much fun, but it's hard to know which toy is the right one for your child. Wilko has a great selection of toys that will keep your little one entertained for hours on end. Whether you're looking for something educational or just plain fun, Wilko has you covered. So take your time and peruse Wilko's selection - there's something for everyone!
Stretch Mini Sonic The Hedgehog
Are you looking for a new toy?
Wilko's Stretch Mini Sonic The Hedgehog is a great gift for any child who loves video games. It's great for kids of all ages and can be played with anywhere, anytime! Get this toy at a bargain price with discount codes, here at Latest Deals.
When you stretch him out to his full length, he will return back to normal size in a matter of seconds! This economically priced toy is sure to keep children entertained for hours at a time! They'll love playing with their favourite character from "Sonic the Hedgehog" over and over again without getting bored or tired of it quickly.
VTech Toot-Toot Cory Carson SmartPoint Freddie
Do you have a little one who loves to play with cars?
Introducing the Toot-Toot Cory Carson SmartPoint Freddie. This cheap toy is great for your child because it's designed to work with all of Wilko's other Toot-Toot Drivers sets, so they can expand their collection and keep playing!
Your child will love learning about colours, shapes, numbers and more as they play with this vehicle. They'll be able to push the button on top of the fire engine or press down on its action button in order to hear fun phrases or sounds that are sure to delight them. Avail discounts through Latest Deals and make it a money-saving purchase.
Charles Bentley Children's Princess Castle Pink Indoor Play Tent
Are you looking for a new play tent?
This budget-friendly pink princess castle is the ideal indoor tent for your Lil queen. It's lightweight and easy to assemble, so it can be set up in minutes. And when you're done playing, just fold it flat and store it away until next time! The doorway opening has a tie back door that makes this play tent fun for kids of all ages.
Your daughter will love pretending she's living in her very own palace with this beautiful pink princess castle playhouse! She'll spend hours playing with her friends inside and out - whatever the weather! If she loves fairytales, then this is definitely the right choice for her birthday or Christmas present! Apply our vouchers to reduce its sale price to the wholesale price.
Official links