Top UK competitions
Do you love competitions? Find free UK competitions to enter online. Win prizes, holidays & cash daily. Join the UK's biggest comping community & enter your first competition today!
Tom Church
Co-Founder &
Chief Bargain Hunter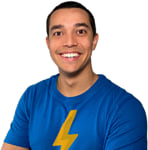 Today's Competitions
Sorry, we couldn't find any competitions
Please try changing the filter options.

Good or Bad?
Rate deals, earn Amazon vouchers!
Play Now
Competitions on Latest Deals
Enter ITV competitions, Take a Break Competitions, and free UK competitions to win cash and travel prizes daily with LatestDeals.co.uk.
We post over 100 new UK free competitions every day. You'll find free-to-enter competitions from GMTV, Waitrose, Magic Radio, Cosmopolitan, Marie Claire, Ideal Home, Prima, Channel 5, Country Living, This Morning, and more.
What can you win?
Our members win thousands of pounds worth of prizes every month. Enter to win free holidays, cars and cash. Members have won free food hampers, gift cards, day trips, meals, alcohol, and money.
Is it free to enter?
Yes! We only accept free-to-enter competitions. This includes Facebook competitions, Gleam, Rafflecopter, Instagram and other entry methods. You can play free games with prizes, enter crosswords, answer questions and more. Together, with the Latest Deals comping community it's more fun to enter competitions and help each other with the questions.
How can I win lots of prizes?
You can increase your chances of winning £1,000s of prizes by entering more UK competitions. Some members enter hundreds every day. See today's competitions here on this page, and press "Enter" to go to the competition. We recommend you use alternative contact details for entering competitions. Try to enter as many as you can to win holidays, cash, gift cards and more. You can also ask our community for help in our forum section, Chat.
Who finds these competitions?
Members of our LatestDeals.co.uk community find and share these free UK competitions with you. We are a comping community who love finding competitions every day. We work together to increase our chances of winning lots of lovely prizes. You can sign up for free. When you have a free account, you can mark competitions as entered, reply to people in the comments, and even start sharing your own competitions too!