Are you looking for an ASDA deal, George discount code or ASDA voucher code? Find hot UK deals posted by our real community of bargain hunters. We will also provide you with upcoming ASDA clothing sale dates. ASDA is a leader when it comes to supermarket retailing. This UK-based company provides all you need when it comes to Valentine's Day items, fresh food and bakery, chilled food, food cupboard, frozen food, vegan and free from, drink, health and beauty, laundry and household, pets, baby, toddler and kids, home and entertainment, and Easter items.
Read more
ASDA
is one of 1,000s of retailers in our
free
browser extension. Find deals & discounts automatically.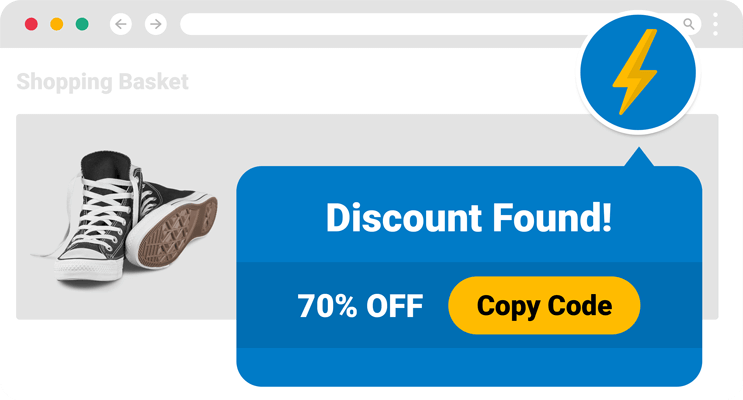 Good or Bad?
Rate deals, earn Amazon vouchers!
Play Now
Great offers, shared by real people
Latest Deals is for bargain hunters - we share genuine deals, vouchers, freebies and competitions.
Tom Church
Co-Founder &
Chief Bargain Hunter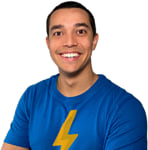 What is ASDA?
ASDA is a UK-based supermarket retailer headquartered in West Yorkshire and founded in the 1965 when the Asquith family merged with the Associated Dairies Company of Yorkshire. It has since grown to become one of the U.K.'s biggest supermarkets and in 1999 it was bought by Walmart Group. However, despite being a subsidiary of Walmart, ASDA has more independence compared to other supermarket chains under Walmart's global division.
There are over 500 ASDA stores and you can find your nearest using the ASDA store locator tool. Most ASDA stores are massive and stock a big variety of products. Their online store, Asda.com sells not just food, but also clothes, entertainment, homeware, and electricals. Here you can find ASDA deals, discounts, and ASDA bargains. You can also purchase George Clothing and George Home on their website. You can also get information about the latest ASDA boxing day sale.
Members of LatestDeals.co.uk often post discount codes and voucher codes which you can use with the ASDA.com. You may also want to check out our Sainsbury's and Waitrose deals to take advantage of more savings for your home and grocery needs.
What does ASDA sell?
Asda.com offers a wide selection of products from groceries to clothing, electricals, home essentials and more. Their online line up includes the following categories:
Fresh food and vegetables: you can find the normal array of fresh produce such as fruits, vegetables, fish, meat, dairy, bread, cheese, and even flowers.
Food cupboard: ASDA calls this section food cupboard because it has things but you normally do in your larder: cereals dry rice crackers, tinned food, ingredients for baking, noodles and pasta.
Drinks: or your usual things that you would expect here, including tea, coffee, juices, orange juice, bottled water, and a big selection of alcohol.
Health and beauty: whether you're a man or a woman you can find all your toiletries needs at ASDA. This is one of the biggest categories we find deals and discounts for, as well as voucher codes. If you're looking for make up, dental products, or just everyday bathroom products ASDA sells it all.
Laundry, pet and household: for your every day cleaning needs at home, ASDA sells washing powder, pet food, batteries, vacuum bags, cleaning products, and even air fresheners.
Baby, toddler and the kids: this section includes everything you need for your baby and child: food, nappies, baby wipes, cots and maternity products.
Newsagent and entertainment: find all your newspapers, magazines, stationery, but also things like video games, DVDs, CDs, toys and tobacco products here.
Home and outdoor: sneaky tip on this one is to look for outdoor furniture during the winter. This is usually when it's at its cheapest price. Get lights, twins, barbecues, toys for the kids, and decorations for the home all in the same place. You can get these delivered to your door or in many of the bigger stores pick them up.
Asda George
Asda George is where you will find customers home brand items including clothing, and homeware. This is a favourite with Latest Deals members. It offers fantastic value for money, and you can usually find good ASDA discounts here.
This is a specially true with Asda George clothing. Here you can find dresses, t-shirts, skirts, tops, and things for men and for children all in one place. ASDA George clothing often has sales and there is a permanent sale section on the website. We often feature ASDA George clothing as it is a favourite for work, school, and casual wear with constant special offers. Keep an eye out for ASDA George discount codes on our website.
How do I contact ASDA?
If you want to give them a call, you may contact them for free on 0800 952 0101.
For George Home, you may call them on 0800 952 3003.
If you want to email them, you may use their Online Contact Form.
Grocery Shopping Customer Service Line opening times:
Monday – Saturday: 7am to 11pm
Sunday: 8am to 10pm
For more information read their full FAQ page
What are the delivery options for ASDA?
Click & Collect
ASDA offer Click & Collect on certain items. You can collect your items from your store after 5 PM the next day if you order before 9 PM. Otherwise delivery costs £2.95. If you want to choose the day of your delivery or if you want next day delivery costs £4.50 on standard items. Various other charges may apply if you're ordering large items.
ASDA offers Delivery Pass which is a great way to save money on delivery costs. You can pay a one off or monthly payment depending on the kind of pass you choose. Once you have purchased your Delivery Pass you will not have to pay the delivery charge for any of your online grocery shops for the duration of the pass with a minimum spend of £40.
Price Range:
Anytime 12 Month Pass: £5 per month for 12 months or a one off fee of £60.
Anytime 6 Month Pass: £6 per month for 6 months or a one off fee or £36.
Anytime 1 Month Pass: £8
Midweek 12 Month Pass: £24, Tuesday to Thursday delivery.
ASDA Rewards: How Does the Loyalty Scheme Work?
How do I return an item to ASDA?
You can request a refund through your online account 3 days after your delivery or collection.
Refunds will be reflected in your account within 3 to 5 working days.
Their drivers and collection point colleagues can also refund unwanted items in your order by simply handing them back on the doorstep or at the collection point and they'll do the rest.
ASDA George
ASDA George gives you a 100 day guarantee. If something is broken or if you don't like it you can return it with your receipt and get a full refund or replacement. There are some exclusions of this which includes hair accessories taste jewellery, mattresses or furniture.
If you got it delivered to your home you can repackage them and take them to a local ASDA store. Otherwise every delivery comes with a returns label, and you can print it out if you've lost it.
You can put this on the box and take it to the click and collect desk that your local ASDA and get a refund there. You can also send items back to ASDA directly.
For more information, read their full Refunds Policy FAQ page.
Essential links
ASDA Official Website
ASDA Official Facebook Page
ASDA Official Twitter
ASDA Official Instagram
ASDA Official YouTube Channel
ASDA on Pinterest
ASDA on Wikipedia
Other information
ASDA price guarantee
ASDA states on its website a price guarantee to all customers: it says if you find a product on ASDA but it's not 10% cheaper than its competitors (Morrison's, Tesco, Sainsbury's and Waitrose) then it will give you the difference. To get this you must enter the barcode number on your receipt. Some people have taken to collecting as the receipts in the car park and typing the codes into the website and claiming the money back. This is called Womblimg.
How do I shop from the ASDA website?
If you want to shop on the ASDA website you will need to register a free account. They will ask you for your email address, password, and address for home delivery. You need to register before you can make a purchase. By being a member of ASDA you will also receive special offers, discounts, and promotion messages.
When booking your home delivery for ASDA, you will be asked to choose a delivery time. You will be able to choose from one hour time slot which means it is very convenient for you, you can do it before or after work. On many items as they're also gives you the option to click and collect this is a handy way to save some more money.
How can I pay on ASDA?
ASDA gives you the option to pay with many different types of payment: this includes MasterCard, Delta, Maestro, Visa, Visa Electron, Solo, American Express, and PayPal.
The ASDA app
ASDA also offers a comprehensive mobile app where you can do all your shopping from your phone. Plus it has an in-store mode, which gives you the functions of your shopping list and the ability to scan a barcode. It will tell you your local store details such as opening hours and facilities. We particularly like all of the deals and discounts section which tell you all the special offers available.
ASDA Good Living
Add the perfect accompaniment to your gin and boost that botanical flavour. Bloom Gin just £20 at Asda.
Official links