A Pair of Shoes for £9+Shipping
Available from JustFab
Secret tip to get £9 designer shoes!
You can get designer shoes for just £9 with this secret tip:
In short: Go to JustFab, order a £9 pair of shoes, then cancel the subscription
More detail:
On www.justfab.co.uk you have to click on "get started".
There you will be asked what type of clothes or shoes you are interested in.
Once you're done you will be offered to buy 1 pair of boots within 1 hour for 75% less. So you will be paying around £9 only, for the pair of shoes of your choice!
However, you have to pay attention because you will be registered to the JustFab membership once you sent the order for the 75% less, which means that if you don't buy a pair of shoes in the next month or skip the month between the 1st and 5th of the month (in the category "My Boutique" - will be available 12h after opening the account), you will be charged £35 which goes into your JustFab account and you can spend it afterwards on shoes or clothes.
But there is a way to get rid of that part!
After you received your confirmation Email, you cancel your membership!
My Account -> My Profile (scroll down)-> Cancel My Account->Click "Live Chat" enter "cancel my account" as reason or just give them a quick call 12 hours after your account has been activated, under 020 36953830 (local rate) Mon-Fri 8:00AM to 8:00PM and Sat-Sun 10:00AM to 6:00PM.
I find that the live chat is the easiest way to cancel. You will be asked why you want to cancel. Just say "I want a guest account only without Membership" and your account will be turned into a free guest account.
To make sure it worked you go to
My Account -> My VIP Loyalty Programme -> My Loyalty Points
and it should say:
Membership Cancellation - -225 loyalty pts YY-MM-DD
It certainly worked for me (twice..shhh
) and I love how comfortable my new shoes are!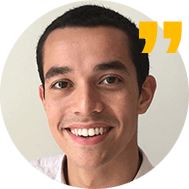 Tom's Tips for JustFab
We have 101 JustFab deals on Latest Deals.