Adjustable Temperature Electric Solder Iron
Available from Bang Good
Description:
Mustool
MT223 60W Adjustable Temperature Electric Soldering Iron with 5pcs Solder Tips
If you want to learn how to solder, this starter soldering kit will get you off to a great start! This starter soldering kit is a perfect solution for all hobbyists and DIY enthusiasts who need a reliable device with all necessary functions already integrated. Whether you need to repair electronic equipment, RC toys, circuit boards, or simply want to be creative, this complete set will allow any project to be finished quickly and easily.
Advantages:
① Adjustable temperature controlled soldering iron: 200-450°C.
② Can adjust the temperature according to your need by the knob wheel on the electronic soldering iron.
③ Soldering iron with 60W power and 5pcs replaceable tips.
④ Five different tips makes soldering iron easy to fit.
⑤ Better heat dissipation efficiency: help to reduce the temperature of handle, and avoid the plastic melting by the heat.
⑥ No need soldering station, just plug and play.
⑦ Great for all hobbyists and DIY enthusiasts who need a reliable device with all necessary functions already integrated.
⑧ MUSTOOL - 2016 Original Brand from Banggood, focus on the area of professional instrument & tools. best service, highest grade of quality!
Specification:
Brand: Mustool
Model: MT223
Plug Type: US / EU(Optional)
Voltage: US plug: 110V; EU plug: 220V
Power: 60W, our solder iron using the energy conservation heating element, when the temperature reach up enough, the power will come down.
Temperature: 200-450°C Adjustable
Soldering Iron Length: 22cm
Cable Length: 150cm
How to solder:
Clean the parts to be joined;
Clean soldering iron tip and "tin" all faces of tip with a coating of solder;
Heat parts , not solder, to be joined;
Apply solder to heated parts, not the soldering tip, and heat it till solder melts and flows freely.
Note:
Keep the welding head always hanging tin.
Using the strong acid flux can not be 2 solder.
Can't beat the welding nozzle head with a file or file repair and hammer.
In welding Tsui appear high temperature oxidative blackening is on the tin, the first clean welding Tsui surface black oxide, tin part of the welding nozzle cleaning agent invasion run welding Tsui on and then re tin, tin Tsui welding temperature best set of 250 degrees.
Electric iron electricity use, is strictly prohibited disassemble its electric parts.
New electric iron used for the first time, because of the baking heat of the electric heating element and may slightly smoke, this is normal phenomenon, after ten minutes will disappear naturally.
Electric iron in use process, should be equipped with iron base has natural cooling and deconstruction should be placed in the stand in.
If the supply cord is damaged, in order to avoid the risk, by the manufacturer or its maintenance department or similar personnel must replace it.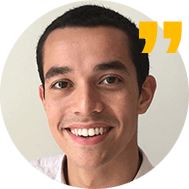 Tom's Tips for Bang Good
We have 360 Bang Good deals and 39 Bang Good discount codes on Latest Deals.