Hasbro Games Bundle
Available from Very
The thrill of bankrupting an opponent, but it pays to play nice, because fortunes could change with the roll of the dice. Experience the ups and downs by collecting property colours sets to build houses, and maybe even upgrading to a hotel!
The more properties each player owns, the more rent can be charged. Chance cards could be worth money, or one might just say Go to Jail!
CLUEDO, the classic murder mystery game. Six suspects. One murderer. One weapon. One location. And, of course, one winner. Play CLUEDO and use your super-sleuthing skills to detect who did it, where and with which weapon. Was it Mustard in the library with the rope? Play CLUEDO the board game and work it out.
Trivial Pursuit game for families, ages 8 and up! This quick-play family trivia game includes 400 cards with 2,400 questions on 2 separate decks of cards: one for children and one for adults. The Trivial Pursuit Family Edition game features some fresh trivia questions and quick gameplay, including the Showdown challenge where 2 players compete for a pie wedge simultaneously. Play individually or in teams, taking turns moving around the board and answering questions correctly to win the pie wedges. Family members can test their smarts with question after question in 6 categories: Geography, Entertainment, History, Sports and Leisure, Arts and Literature, and Science and Nature. Be the first player or team to earn each of the 6 category wedges and answer a final question correctly to win.
Pictureka is an exciting game of visual hide & seek. Inside you'll find 100 different mission cards in 3 categories. Can you find 5 big grins in 30 seconds? Be the first to spot the dinosaur? Find a stinky thing on your picture tile? In this game it's finders' keepers: you get the card if you find the object(s) fast or first. Collect enough cards to win, and you're the Pictureka champ!
Accessory List: 4x Hasbro Game Boards Contents
Age Range: 8+
Warning Message: Warning: Not suitable for children under 3 years
Fast-dealing property trading game. Buy, sell, dream and scheme your way to riches.
Houses and Hotels – Build houses and hotels on your properties. Change your fortune – Chance and Community Chest cards can change everything.
Six suspects, countless combinations, but only one answer. Solve the murder in the mansion! Move from room to room and find out whodunnit.
Investigate, bluff, accuse and win. Added rules for an updated CLUEDO board game! New two-player version injects another twist of intrigue.
The Trivial Pursuit Family Edition board game is quick-play trivia for the family, ages 8 and up.
The Showdown challenge ramps up gameplay and keeps it interesting and challenging.
Pictureka! game challenges you to spot things fast. Outrageous picture hunt. 55 mission cards for picture-finding fun.
Ages 8 and up.
For 2 or more players.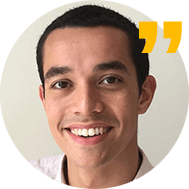 Tom's Tips for Very
We have 12,398 Very deals and 69 Very discount codes on Latest Deals.