MUST WIN! National Lottery - £20 Million Jackpot 10 Lines - £1 at Lottosocial
Available from Lottosocial
Sponsored Post - Latest Deals has worked with Lotto Social to show you how to get 10 lines on the must win National Lottery £20 million jackpot draw tonight for only £1 instead of the usual price of £4.00!
Entries close at 7.30pm so enter now before the draw closes..... Tonight's prize MUST be won as it has rolled over the maximum of 5 times. If there are no winning matches on the jackpot, the prize rolls down to the next level tiers so you could win a BIG prize for not matching all the numbers - you have got to be in it to win it!
In a Lotto Must Be Won draw where no one wins the jackpot by matching 6 main numbers, there's a Rolldown. This means the jackpot is shared by players matching 2 or more main numbers, so thousands can expect to win a boosted cash prize!
Please note this is a subscription service that renews until you cancel and £5 per week with £2.50 on Wednesday and Saturday's draws for 10 lines each time but you are free to cancel at anytime with no minimum commitment.
You will also get 5 free instant win games too where you could win up to £7000 too!
More Information
1 in 5 jackpots are won by syndicates. These are genuine tickets from the National Lottery, no bets. Each ticket is shared in a syndicate of 49 players or less. There will never be more than 49 players in a syndicate at one time. So if there is a £50m win, you will still walk away a millionaire and more! In fact, often over time the syndicate size can decrease so the longer you play the larger share you may have. You can check your syndicate size in the Members Area under "Tickets".
Lotto Social is essentially a matchmaking service for people who wish to join a syndicate. They have a number of syndicates open at any given time and will seek to find the right syndicate for you.
If you have not heard of Lottosocial - they are rated as "Excellent" on Trustpilot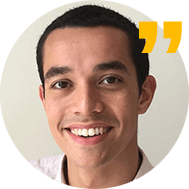 Tom's Tips for Lottosocial
We have 12 Lottosocial deals on Latest Deals.